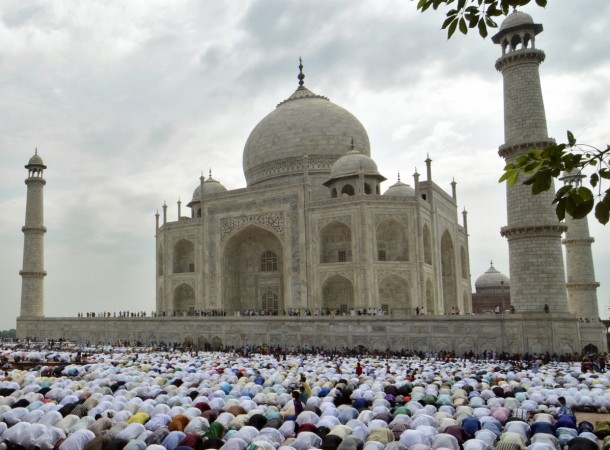 The holy month of Ramadan is upon us, and over 1.6 billion Muslims worldwide will observe fasting for the next 30 days. This marks the ninth month in the lunar calendar and according to scholars, Ramadan is the month in which Quran, the Islamic holy text, was first revealed.
It is understood that the crescent moon will be sighted in countries like the United Arab Emirates and Saudi Arabia a day ahead of the South Asian countries, which also have a high Muslim population. However, the holy month of Ramadan unites all practising Muslims who fast from dawn to dusk, pray and give alms to the less fortunate.
Many international celebrities from all fields have already started pouring in with appreciations and encouragements for their Muslim brothers and sisters ahead of their arduous yet joyful journey. Here are some of the tweets shared by Hollywood stars, sportsmen and world leaders wishing Muslims a Happy Ramadan 2016:
Oscar and BAFTA Award winning Sound Mixer and Designer Resul Pookutty and former Pakistani batsman Mohammad Yousaf tweets:
Happy Ramadan to all my friends and believers!

— resul pookutty (@resulp) June 6, 2016
Wish all of u a very happy Ramadan pic.twitter.com/BovyWLvAPo — Mohammad Yousaf (@yousaf1788) June 6, 2016
Also Read: Akon, Janet Jackson, Other Celebs You Didn't Know Are Muslims
Comedians Rob Delaney and Rainn Wilson took to Twitter to wish their their Muslim brothers and sisters:
Ramadan Mubarak to my Muslim brothers and sisters! So many of whom are part of the glorious NHS.

— rob delaney (@robdelaney) June 6, 2016
Happy Ramadan to all 1.6 Billion of my Muslim brothers and sisters! Stay hydrated! — RainnWilson (@rainnwilson) June 6, 2016
"Quantico" stars Priyanka Chopra and ‎Yasmine Al Masri also wished every a Ramadan of peace and prosperity.
Ramadan Mubarak to everyone celebrating.. May we all be blessed with love peace and prosperity....

— PRIYANKA (@priyankachopra) June 6, 2016
Feeding the poor no matter what their color or religion is, honoring our bodies and souls, this is #Ramadanmubarak pic.twitter.com/6OLlONHfHw — yasmine al massri (@jazmasri) June 6, 2016
World leaders like the United States Democratic presidential candidate Hillary Clinton, Indian Prime Minister Narendra Modi and the United Kingdom PM David Cameron have also wished their countrymen on Ramadan.
As we begin Ramadan, I wish all Muslims a blessed time of reflection, family, and good health. Ramadan Mubarak. -H

— Hillary Clinton (@HillaryClinton) June 5, 2016
As Ramzan commences, I convey my greetings. pic.twitter.com/qM3H8BsiZK — Narendra Modi (@narendramodi) June 6, 2016
PM: To everyone in Britain and around the world observing the holy month of Ramadan, I wish you Ramadan Mubarak.https://t.co/jqzMGiL7aF

— UK Prime Minister (@Number10gov) June 5, 2016