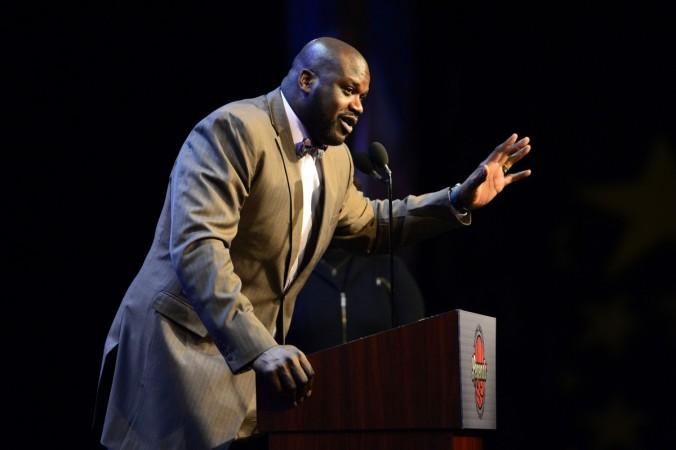 Ramadan 2015 begins on Thursday, 18 June. Here's a look at some celebrities who follow Islam, and make their community proud, although you may not have guessed they are Muslims.
Shaquille O'Neal: Although the NBA legend and comedy actor rarely speaks about his spiritual beliefs, Shaquille O'Neal revealed during a 2010 interview that he did intend to take the Hajj. The Hajj is a pilgrimage that Muslims take at least once in their lives, to Mecca, Saudi Arabia.
Akon: Born Aliaune Damala Bouga Time Bongo Puru Nacka Lu Lu Lu Badara Akon Thiam, the dapper rapper is a self-described spiritual man. A part of the lyrics of his song "Senegal" goes, "So what you know about how God comes first in our lives, everything that we do is for Allah."
Janet Jackson: Jackson, who married billionaire businessman Wissam al-Mana, converted from to Islam in 2013. The younger sister of Michael Jackson reportedly celebrated her first Ramadan last year.
Dr Oz: The host of "The Dr Oz Show" and professor of surgery at Columbia University is said to have religious beliefs in Sufism, a mystical form of Islam. Born to Turkish parents in Ohio, Dr Oz has been open about his struggle with his religious understanding before finding Sufism.
Jemima Khan (nee Goldsmith): The English journalist, heiress and campaigner converted to Islam, before marrying Pakistani cricketer and philanthropist Imran Khan, who later turned to politics. She even retained his surname after divorce, until he remarried in December 2014.