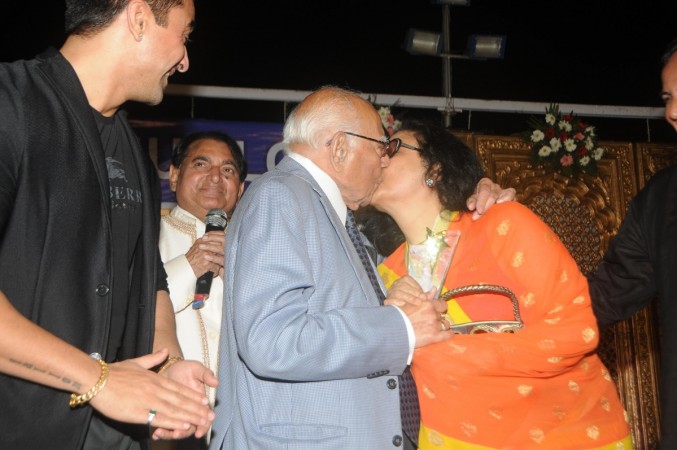 Veteran lawyer Ram Jethmalani and yesteryear actress Leena Chandavarkar's lip-lock photos went viral on social media. While some made fun of the photos, several others defended it.
But there is one celebrity who got upset with the lip-lock controversy. Actress Arjumman Mughal, who won an award for her performance in the movie "Ya Rab", isn't very pleased with the controversy.
According to Mughal, the lip-lock scene diverted the attention from the actual award show.
"Because all that public display of 'cheek cheekiness' diverted the attention from the actual awards," Mughal told The Times of India.
But she justified the kiss and also said that the whole incident was accident, as the lawyer was probably kissing her on cheek and missed it.
"It was cute and just a way of greeting each other. Maybe, he wanted to kiss her cheek, and missed," she added.
"Where is it written that male testosterone is the prerogative of hot and happening Bollywood stars only," she further defended.
The incident took place on Monday during an award show Humlog Awards in Mumbai. Jethmalani and Chandavarkar, who met on stage, hugged each other and later shared a kiss.
But instead of kissing each other on cheeks the two lip-locked, which was captured by paparazzi. The photos soon went viral on social media.