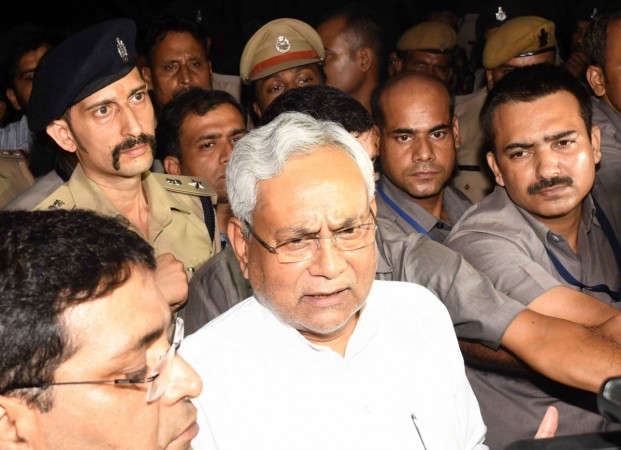 Janata Dal-United (JD-U) on Monday said that the construction of the Ram temple in Ayodhya is not on the party's agenda.
JD(U), which is a part of the BJP led NDA government headed by Bihar Chief Minister Nitish Kumar, made it unambiguously clear that it would accept the Supreme Court verdict that would commence on January 2019 on the Ayodhya title suit.
"Construction of the Ram temple in Ayodhya is not on our party's agenda," Sanjay Singh, party spokesperson told the media.
The BJP ally was not supporting nor backing anyone on the disputed issue of Ayodhya's Ram Janmabhoomi in the neighbouring state of Uttar Pradesh, said the JD(U) leader considered close to party chief Nitish Kumar. "The construction of the temple at a particular place in Ayodhya is a disputed case. The JD(U) will accept the verdict of the top court in the case," he added.
Earlier this month, reacting to RSS chief Mohan Bhagwat's advocacy of a law to facilitate construction of Ram temple at Ayodhya, the ruling JD(U) in Bihar had said that it stood by its original stand that the issue must be settled through a consensus between the affected communities or a court order.
JD(U) has made it clear several times that the party is not with the Bharatiya Janata Party as far as the Ram Janmabhoomi issue was concerned.