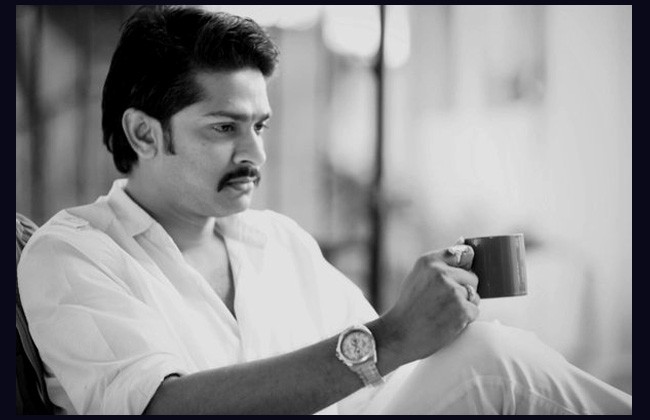 Filmmaker Ram Gopal Varma's much-talked-about movie Vangaveeti has landed in legal trouble, as Vijayawada-based politician Vangaveeti Radha has filed a petition against the makers of the film.
Vangaveeti is an intense political drama, which based on the lives of politician Vangaveeti Mohana Ranga and his brother Radha Krishna Rao Sr and their altercation with communist-dominated Vijayawada in Andhra Pradesh in the 1980s. The movie deals with the rise of Ranga and the tense incidents that took place in the city after he was murdered in 1988.
Now, Ranga's son Radha has filed a petition in the Hyderabad High Court (HHC), in which he has alleged that director Ram Gopal Varma and producer Kiran Kumar Dasari have distorted facts about his father. He has urged the court to prevent the film from getting the censor certificate.
Justice Challa Kodanda Ram has issued notices to Andhra Pradesh police, Central Board of Film Certification (CBFC), director Ram Gopal Varma and producer Dasari Kiran Kumar. He has sought their response to apprehensions and allegations raised in a petition. The case is scheduled for hearing on December 2.
It may be recalled here that soon after Ram Gopal Varma announced Vangaveeti in January 2016, Radha had warned him against showing his late father in bad light. Radha had said that he had no objection to showing facts in his film, but he should not take the side of a particular community. If facts are distorted in the movie. he would not be responsible for reaction against RGV by his father's followers.
Vangaveeti features new actors like Sandeep Kumar, Vamsi Nakkanti, Vamsi Chaganti, Naina Ganguly, Kautilya and Shritej in the lead roles. The makers plan to release the audio at a grand function to be held in Vijayawada on December 3. The movie is expected to hit the screens on December 23.