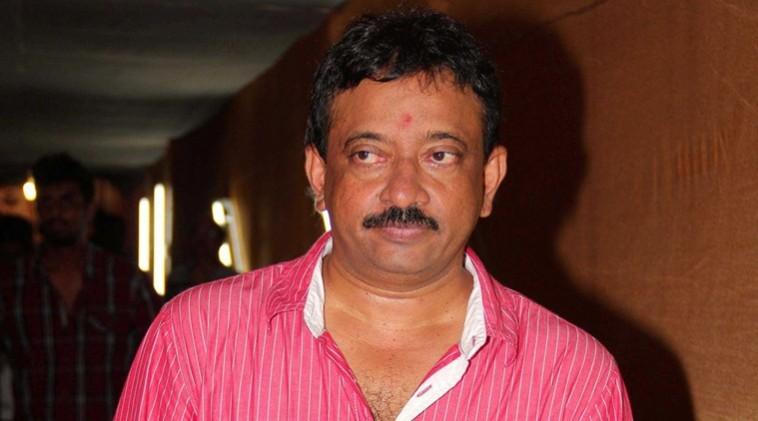 Filmmaker Ram Gopal Varma has succeeded in tracking the lookalike of Andhra Pradesh chief minister N Chandrababu Naidu (CBN). He has now begun his hunt for late NTR's lookalike.
On October 13, Ram Gopal Varma tweeted a video featuring CBN's lookalike working as a waiter in a hotel and requested his followers to find him. He wrote, "Anybody who can track him can give his contact details via email at Laksmisntr@gmail.com ..The reward of 1 lak will be given to the first person who does that #NTRTRUESTORY [sic]"
The character of Chandrababu Naidu is very crucial in Lakshmi's NTR, according to Ram Gopal Varma, who tweeted, "I was having trouble casting CBN in Lakshmi's NTR in terms of who will look closest to him ..That's because he played a mega role in NTR's relationship with Lakshmi Parvathi and hence his casting is ultra important #NTRTRUESTORY [sic]"
Within nine hours after his request, one of his followers was successful in tracking the whereabouts of CBN's lookalike. RGV tweeted, "Luckily I got this video as a forward ..it's uncanny that this waiter exactly looks like CBN I offered a lakh for anyone who can trace him down and luckily he got traced by a man called Rohit Mutyala who works for TV9 #NTRTRUESTORY"
Ram Gopal Varma thanked the follower in his next post that read, "Hey Rohit, thank u very much for gifting CBN to the unit of LAKSHMI's NTR ..I will also put a credit thanking u in the beginning of the film ..For now please msg me ur account details for me to send you,your reward of 1 lakh #NTRTRUESTORY."
Ram Gopal Varma took to Twitter on Monday night to start his hunt for NTR's lookalike. He wrote, "3 actors short listed for NTR but i want very best..Open offer is to get NTR look alike at age he met Lakshmi ..anyone who can send video to laksmisntr@gmail.com who can look and speak like NTR will get 10 lakhs like Rohit of Tv 9 is getting 1 lak for tracking CBN #NTRTRUESTORY"
It is known that a year ago, Ram Gopal Varma announced that he would make the movie Lakshmi's NTR, which is a biopic on late legendery actor NT Rama Rao through the eyes of his wife Lakshmi Parvathi. Now, the director is gearing to commence the shooting of Lakshmi's NTR, which will be launched in Tirupati on October 19.
In a series of tweets, Ram Gopal Varma tweeted, "Thrilled that we are launching Lakshmi's NTR on Vijayadashami and the film will be released end of January details to be given at a press meet on 19th October at Tirupati. MUMBAI BASED ENTERPRAUNER BALA GIRI, MD of GV FILMS will do MUHURAT in Tirupathi on 19th. NTR will end before Lakshmi Parvathi has entered into his life and my LAKSHMI's NTR will start with her entering into his life GV FILMS is presenting along with Rakesh Reddy producing(sic)."
Anybody who can track him can give his contact details via email at Laksmisntr@gmail.com ..The reward of 1 lak will be given to the first person who does that #NTRTRUESTORY pic.twitter.com/ShBakNJgEY

— Ram Gopal Varma (@RGVzoomin) October 13, 2018
3 actors short listed for NTR but i want very best..Open offer is to get NTR look alike at age he met Lakshmi ..anyone who can send video to laksmisntr@gmail.com who can look and speak like NTR will get 10 lakhs like Rohit of Tv 9 is getting 1 lak for tracking CBN #NTRTRUESTORY pic.twitter.com/N9TNbGH4Af

— Ram Gopal Varma (@RGVzoomin) October 15, 2018