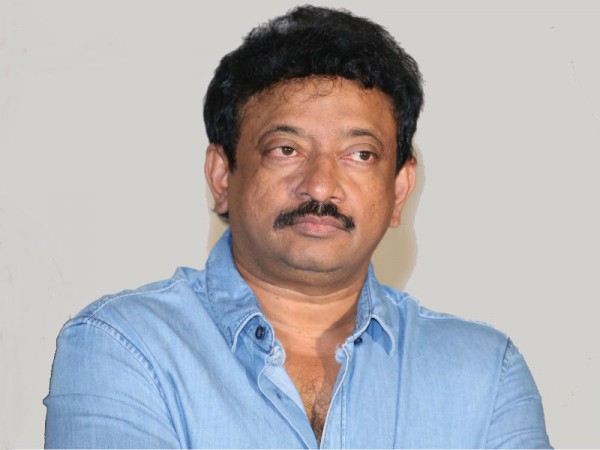 Controversial filmmaker Ram Gopal Varma (fondly known as RGV) has condemned the Supreme Court (SC) order which makes it compulsory for cinema hall owners to play the national anthem before screening a film.
The apex court issued the order on Wednesday. It states that the national anthem is the symbol of constitutional patriotism and inherent national quality. All present in the cinema hall are now obliged to stand up to show respect to the national anthem as a part of their "sacred obligation."
On Thursday, Ram Gopal Varma, who is known for sharing his views on current affairs, took to his Twitter handle to express his disappointment. In a series of tweets, the Sarkar director asked why national anthem is made compulsory only for theatre and why it is not applicable for other places that provide entertainment. Here is his series of questions:
"Respect has to be felt and if it is enforced it will be faked which would be even more disrespectful to the #NationalAnthem. Why #NationalAnthem should be restricted to only cinema halls..why shouldn't every shop ask customer to see a video of it b4 entering shop? Under enforced #NationalAnthem shouldn't every tv programme and tv serial episode and Radio programmes also be playing it?
"Should #NationalAnthem be played even before every news report on tv that criticises our great nation's great leaders policies? Shouldn't #NationalAnthem be printed on every newspaper everyday on its front page before we start reading the news from 2nd page onwards? Shouldn't parents and children enforce each other to sing #NationalAnthem as soon as they get up from their bed before they begin their day? Shouldn't #NationalAnthem be played in temples,churches and mosques before prayers begin? Shouldn't the #NationalAnthem be played before every song that plays on Radio because it's entertaining people ? Shouldn't the #NationalAnthem be compulsorily played in all night clubs before drinking and dancing begins?
"If there's an exam put on whether they understand the meaning in the #NationalAnthem I think 99% Indians will fail. If Hindi is predominant language along with various ,shouldn't #NationalAnthem have all versions so that all Indians will understand? Like lead actor giving anti tobacco msg shouldn't lead character of evry film compulsorily sing #NationalAnthem twice b4 nd aftr interval?"