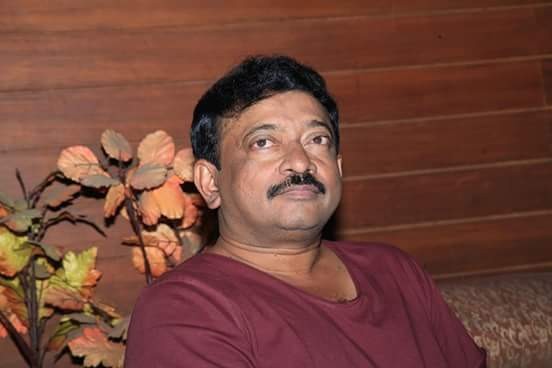 Filmmaker Ram Gopal Varma, fondly known as RGV, has landed himself in a legal mess over a series of tweets defaming teachers on the occasion of Teachers' Day on Sept. 5. Some teachers' groups have now filed police complaints for his rant against them.
Varma had posted a series of comments on his schooling and teachers with hashtag #UnHappyTeachersDay. He started: I never learnt but I always taught, so I am wishing myself Happy Teacher's Day #UnHappyTeachersDay I hated all my teachers nd n that's why I bunked classes nd saw films nd that's why I became filmmaker #UnHappyTeachersDay. More than from teachers,I learnt from bullies in class who gave my first insights into rebel psychology which I employed in Shiva,Satya etc."
He tweeted: "I used to hate my teachers because they used to constantly disrupt me from reading comic books in class #UnHappyTeachersDay. The worst days of my life were when I was being forcefully taught by my various teachers at school and college #UnHappyTeachersDay. Everyday after I got away from teachers, I used 2 read comics nd fiction novels whole night 2 unlearn what they taught #UnHappyTeachersDay."
Going a step ahead, RGV also posted a photo of Teacher's whiskey bottle and wrote: "My sincere advise to all youngsters on #UnHappyTeachersDay is to not waste time with teachers and learn only from Google ✋. I normally don't drink whiskey but I loveeeeee Teacher's Whisky ❤️ #UnHappyTeachersDay"
The controversial filmmaker continued his rant against the teachers and wrote: "Teacher can't teach better a teacher who doesn't teach,what I don't teach and so cannot not teach a better teacher. Only people taught by teachers won't get this tweet but all intellectuals who refused to learn from teachers will. To make a confession, I failed many times cos I was a bad student nd all earlier tweets were an attempt at childish revenge on my teachers My teachers used to make me kneel down, beat me on my knuckles and one of them beat on my head with a duster and ever since I lost my head."
His comments did not go well with many teachers across the country. Mukala Apparao, the editor of Upadyaya Vani, the official monthly magazine of State Teachers' Union Andhra Pradesh, lodged a complaint against Varma at Vijayawada police station. Apparao has sought action against RGV for defaming teachers.
T Gopal, the state president of Rashtra Jatheeya Upadhyaya Parishat (RJUP), also lodged a complaint against RGV at Muthyalareddypalli police station in Tirupati. Gopal said that Varma's tweets reflected his mental imbalance and demanded action against him for hurting the sentiments of teachers.
Unfazed RGV posted a photocopy of the complaint filed by Apparao on his Twitter handle and wrote: "My answer to those teachers who complained against me is." He added: "My telugu better than upaadhya vaani complaint language. so genuine students will understand I am better teacher."
Varma went on to be more weird and wild in his next tweets. He wrote: "Teachers can only be system nd never individuals. if it's individual it will amount to follow which will defeat the purpose of learning. We don't need no education and no thought control. Teachers just psyche us to be a brick in the wall.. Pink Floyd. My teachers used to think I was good for nothing and I thought of them as bad for everything. The only two teachers I ever liked were Saraswathi teacher and Rajeshwar teacher though for very very different classified reasons. Saraswathi teacher I luvd for academic reasons..Rajeshwar I liked for professionally personal reasons nd both are teachers I unlearned from."