Filmmaker Ram Gopal Varma has been issued summons to appear before the Metropolitan Magistrate's Court in Andheri on 8 August for poking fun at Lord Ganesha on his Twitter account.
Back in August 2014, Vivek Shetty, managing director of Indus Communications, filed a complaint against Ram Gopal Varma. He had alleged that the director had questioned the ability of Lord Ganesha to remove obstacles from the path of his devotees and made fun of the physical attributes of the elephant god.
Photos: RGV posts nude photos of models
Vivek Shetty had claimed that RGV's comments were in bad taste and an insult to Lord Ganesha. "These tweets are per se outrageous and are on the face of it, hurting and inciting religious feelings and sentiments of people who practise, preach and propagate Hindu religion," his complaint read.
The police had found that Ram Gopal Varma had commented about Lord Ganesha on Twitter during the Ganesha immersion in 2014. His comments are said to have outraged the religious feelings of Hindus. Last week, he received summons to appear before the court August 8.
On August 29, 2014, Ram Gopal Varma tweeted: "The guy who couldn't save his own head from being cut, how he will save others heads is my question? But Happy Ganpathi day to morons!" He did not stop there. He went on to ask: "Can someone tell me if today is the day Ganesha was originally born or is it the day his dad cut his head off?"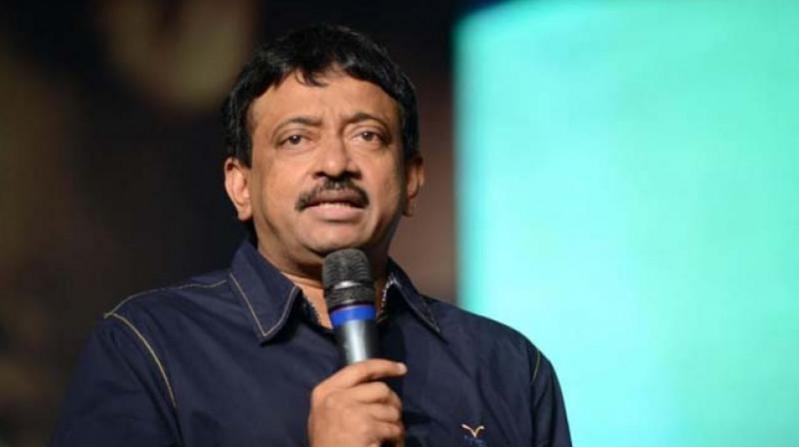 His comments had irked many people across the country. What was more disgusting about his remarks was that they came, when devotees were offering prayers and celebrating Ganesh Chaturthi, one of the biggest festivals of India. He faced a lot of criticism not just from common people, but also the political party leaders, who said, "His comments are intentional and merit criminal action against him."
Later, Ram Gopal Varma had deleted his posts and went on to ask Ganesh's origin in a series of tweets. He had tweeted: "Can someone explain how someone can cut off a child's head who was just trying to protect his mother's modesty? Am sure devotees know better. All concerned pls undrstand tht my questions nd observations on Ganesha are coming from both my innocence nd ignorance on the subject matter (sic)."
Having written all this, Ram Gopal Varma had even offered an apology. The director had written: "All tweets I put on Ganesha were in my usual manner but unintended by me to hurt anyone's sentiments...but if they did, I sincerely apologize."