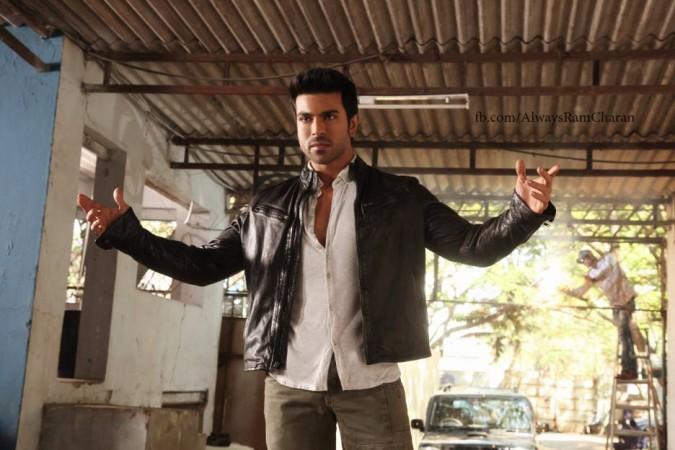 Megastar Chiranjeevi's son Ram Charan Teja has finally broken his silence and denied charges that he and his friends disturbed his neighbours in an inebriated mood.
It was reported that Ram Charan was partying with his friends – Teegala Krishna Reddy and Lagadapati Rajagopa – who are sons of politically influential people. It was a post-wedding bash hosted by a prominent city businessman at the actor's Jubilee Hills residence on Saturday evening (7 February) lasting till the wee hours, reports Deccan Chronicle.
But Ram Charan's neighbours were disturbed as the noises from their party got louder. The actor and his friends were shouting, while hanging out in front of Chiranjeevi's house at 3.00 am. A top city police official, who lives near the actor's house, reportedly dialled 100 and informed about the disturbance.
The police rushed to the spot and warned the revellers. No case was booked against them since they obeyed the orders of the police. "Our sub-inspector on night duty and other constables went to his residence to check what had happened," Deccan Chronicle quoted a senior official from Jubilee Hills police station as saying.
On Sunday, the issue of Ram Charan disturbing neighbours created a lot of buzz in the media with all newspapers and TV channel giving more coverage to this news. The actor was reportedly busy shooting for a special episode for Nagarjuna' hit TV show "Meelo Evaru Koteeswarudu".
On Monday, Ram Charan took to his Facebook page to respond to the reports. He slammed the reports, saying that it was just a family dinner. He wrote: "Wonder how a simple family dinner at my home is being is made out to seem like a loud bash.. We respect our neighbors and most of all their privacy. I'm sure that now all speculations can be put to rest."