Actress Rakul Preet Singh is all thrilled to play the female opposite superstar Mahesh Babu in AR Murugadoss' much-talked about bilingual movie Spyder, which has been made simultaneously in Telugu and Tamil.
Spyder is scheduled to be released in the theatres across globe on 27 September. Rakul Preet, along with the film crew, is now busy with the promotion of the movie. In a recent interview, the actress said that she gave her consent for the movie without a second thought, when her manager told about an offer to act in a Mahesh Babu film. She didn't even hear the script before signing it, as she had great faith in AR Murugadoss.
Today, Rakul Preet Singh is one of the most sought after actresses in Tollywood, appearing in some big-ticket movies. But she considers Spyder as her biggest film till date. The actress is playing a medical student named Charlie in this movie that promises an edge-of-the-seat thriller. Mahesh Babu is an Intelligence Bureau officer in the film.
"Charlie is bit of a dreamer and she thinks that she knows it all. I could relate to the silly and clumsy part of the role, because I'm like that in real life too. I keep falling down, tripping over things, reading into things when nothing actually happens. It's like my mind works faster than my body," Rakul told First Post.
Rakul Preet Singh is all praises for the director of the film Spyder. "Murugadoss is a joy to work with. He'll tell you what the scene is and then, he gives you the freedom to figure it out and enact the scene," she said.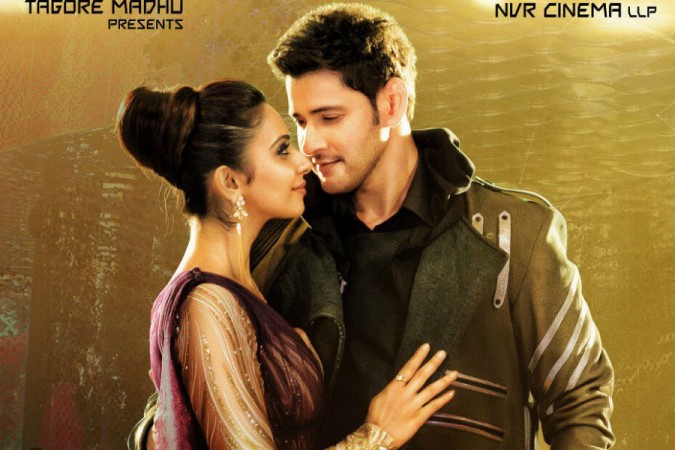 Mahesh Babu is completely a family man, Rakul Preet Singh says. "We bonded a lot over fitness. What I really admire about him is that he's a complete family person. He loves having his kids come over on the sets and his family is his priority, no matter how busy he is. I had an amazing time working with him," she elaborated, when quizzed about the Tollywood superstar.