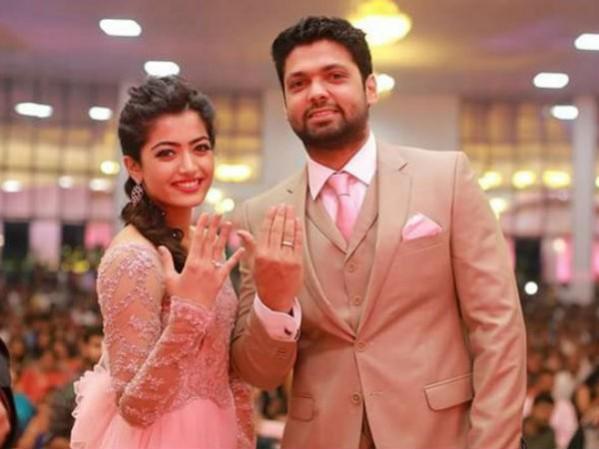 There were rumours last month about Rashmika Mandanna breaking up her relationship with Rakshit Shetty. The actress had denied the reports then and said that everything was fine with them. Rashmika Mandanna and Rakshit Shetty engagement pics.
However, it now looks like those rumours have turned out to be true as there is buzz about their engagement being called off. Yes, sources have said that they have mutually decided to end their relationship.
The latest buzz is that there were numerous of issues which they could not find solutions. Hence, they have broken up. "It is a difficult decision for both the actors, but they should take the tough call keeping their careers in mind. At this stage, both the families have advised them to focus on their work," a source tells us.
The first sign of break-up came after Rakshit Shetty decided to quit social media sites. "I am taking a leave from all social media. Thank you everyone for the immense love you guys have showered on me. I Love you all," his message on Instagram post read.
Rakshit Shetty has been harassed by a section of his fans on social media sites over Rashmika Mandanna's bold scenes in her Telugu movie Geetha Govindam.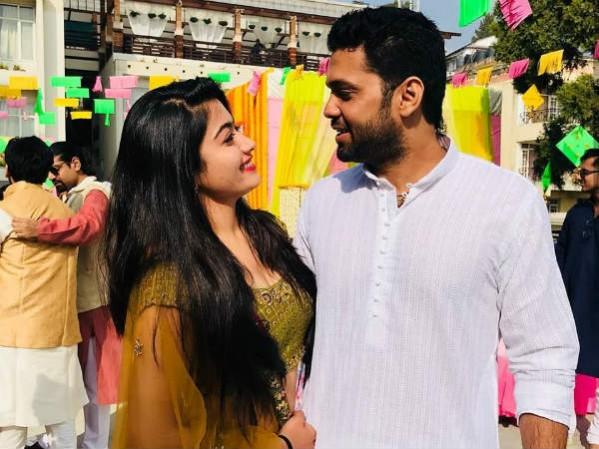 Nonetheless, Rashmika Mandanna has shown no sign of break-up as the photos of her with Rakshit still remains in her account. So, their fans are still hoping a positive update from her.
Rashmika Mandanna and Rakshit Shetty, who fell in love with each other on the sets of Kirrik Party, got engaged on July 3, 2017. Indeed, the couple celebrated the first anniversary of their engagement a few months ago.