The festive season is upon us and after Eid on August 22, Indians all over the world will celebrate Rakshabandhan on Sunday, August 26. Also known as Rakhi, denoting the colourful thread that a sister ties to her brother's right wrist, Rakshabandhan is a Hindu festival that is especially celebrated in the north, central and western India. In the word Rakshabandhan, raksha means to protect and bandhan means bond.
Like all festivals, Bollywood is not far behind in celebrating Rakhi with siblings, with brothers and sometimes even with sisters. To mark the occasion of Rakshabandhan 2018, we take a look at some of Bollywood's most protective and awesome brothers.
Be it Salman Khan, Shah Rukh Khan, Arjun Kapoor or Saif Ali Khan, these bros are not just protective about their sisters but also cool around them.
Here's a list of Bollywood's protective brothers who are always there for their dear sister/s. Happy Rakshabandhan 2018 to all!
Salman Khan and his sisters Alvira Khan Agnihotri and Arpita Khan Sharma
Salman Khan dotes on his two sisters. Alvira Khan Agnihotri is his real sister and has stood by him through thick and thin. A part of many of his film productions, Alvira manages his affairs, including his controversial court cases.
In turn, Salman Khan is a very loving brother. Alvira also runs Hakzai, a store with designer Ashley Rebello in Mumbai. Her husband Atul Agnihotri is a former actor and now a film producer.
Arpita Khan Sharma is the little sister of the Khan siblings, the adopted child of Salim and Salma Khan. She is a part of Salman's film productions. The superstar is a caring and protective brother and went all out for Arpita's wedding to Ayush Sharma that was held at the Falaknuma Palace in Hyderabad. Salman Khan is now launching Ayush Sharma, his bro-in-law, in a film called Loveratri that will release on October 5, 2018, just ahead of the festival of Navratri 2018.
Shah Rukh Khan and his sister Shehnaz Lalarukh Khan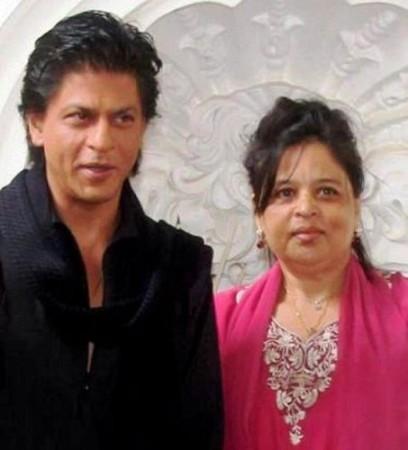 Shah Rukh Khan lost his parents very early in his life, even before he became a Bollywood actor. His parents were not able to see his success or see him act on screen and win awards. But there is one person apart from his wife Gauri Khan who has stood by Shah Rukh through the tragedies, and that is his sister Shehnaz Lalarukh Khan.
It is said that Shehnaz took her time to get over the death of their parents, and understandably so. Like a good brother, SRK takes good care of his sister, who lives with him and his family in Mumbai.
Saif Ali Khan and his sister Soha Ali Khan
Well, Soha Ali Khan was pretty much on her own in Mumbai when she was working with Citibank. And belonging to the Pataudi royal family and being the daughter of a renowned actress like Sharmila Tagore, Soha had her perks. But she did not have it easy either, living on her own on rent in Mumbai.
After she decided to become an actress, throughout her career and her decision to marry someone from the film industry, her brother Saif Ali Khan is seen always standing by her and playing it cool rather than being overprotective. We like!
Arjun Kapoor and his sisters Anshula Kapoor, Janhvi Kapoor and Khushi Kapoor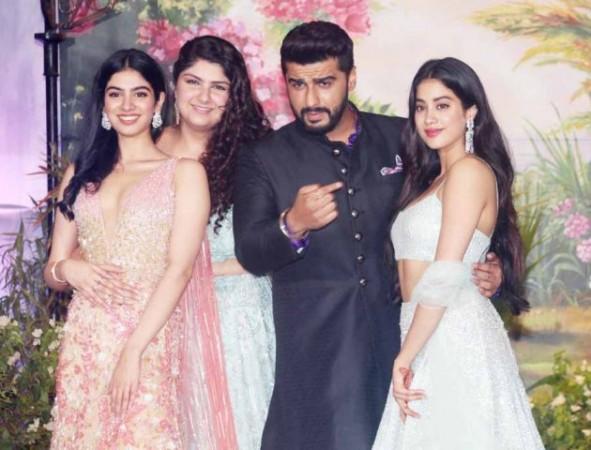 Arjun Kapoor and Anshula are the children of Boney Kapoor and his first wife Mona. The siblings had no one but each other when their mother was going through a crisis when Boney Kapoor married actress Sridevi.
Arjun and Anshula became closer after Mona died of prolonged illness, just before Arjun's debut film's release. Later, Anshula left her own career to manage her actor brother's, and Arjun is grateful to her for that.
After the sudden and tragic death of Sridevi in February, Arjun and Anshula let bygones be bygones and rallied around their half-sisters Janhvi and Khushi. Arjun especially took on a responsible role and has been like a rock for his father and all three of his sisters after Sridevi passed away. All four siblings are without a mother now and stick to each other.
Abhishek Bachchan and his sister Shweta Bachchan Nanda
Although it is their father, the living legend Amitabh Bachchan who is protective of both Abhishek Bachchan and Shweta Bachchan Nanda, AB Jr is always around for his sister. He is protective of her children Navya Naveli Nanda and Agastya Nanda as well and is a loving Mamu.
Abhishek Bachchan recently faced flak from people when he was spotted smiling at the funeral of Shweta's father-in-law Rajan Nanda, the Chairman and Managing Director of Escorts group. Odd as it may seem, maybe he was just trying to be there for his sister. Who knows what they were smiling and talking about? It did seem out of place, though.
It is rumoured that Shweta Nanda now stays in Mumbai with the Bachchan family. She recently also modelled for a magazine with her daughter Navya Naveli, and was seen in an ad with daddy Big B. Abhishek Bachchan supports his sister in her endeavours.
Which one of these Bollywood siblings set is your favourite?