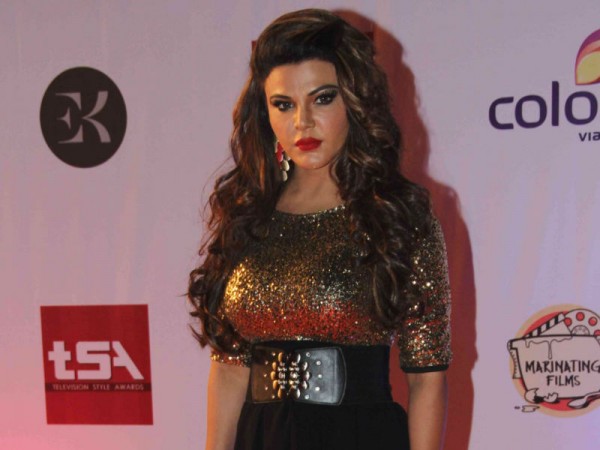 Controversy's favourite child Rakhi Sawant never misses a chance to gain publicity. After the MMS leaked video, Rakhi grabbed attention with her confession of using condoms as water balloons during Holi.
Also read: Rakhi Sawant's semi-nude video leaked
In an interview with the Navbharat Times, Rakhi said that when she was a child she made water balloons with condoms. "When we used to live in a chawl during our childhood, we would play Holi with water balloons. When balloons were not available, we would use condoms instead. Little did I know about condoms then," Rakhi said.
Rakhi often makes it to the headlines for the wrong reasons. A few days ago, she was in the news for appearing in a semi-nude video, which she claimed is not her. "Yes, I saw the video and I am very upset. I have worked in the film industry for 11 years and have not experienced anything like this. I don't know who it is, looks like me, maybe she is my duplicate. But it is not me. I am obviously worried about it, but I am a strong woman. I have always risen from my troubles and I am sure I will this time too," Rakhi told Pinkvilla.
While she is an outspoken woman, she often lands in trouble for the things she says. Recently, Ram Gopal Varma created buzz with his Women's Day remark on Sunny Leone. Rakhi, who considers Sunny her biggest rival, supported RGV for his bizarre comment.
Rakhi had said, "Whatever Ram Gopal Varma said is right. I am with him, where he has praised Sunny Leone. I would also like to say that every woman, as said by Ram Gopal Varma, should learn to give pleasure... A man lives with his wife for so many years, the wife serves him throughout her life and the moment a young, hot girl enters the man's life, he forgets his wife."
Rakhi also often becomes the butt of jokes even when she says something with good intentions. Her good friend Sofia Hayat and her fiancé recently went for a session of cupping therapy and shared a picture of their backs on Instagram. A worried Rakhi quickly asked Sofia what was wrong with them. "Oh my god what's wrong what is that Sofia," she asked, and social media users had a gala time trolling her.