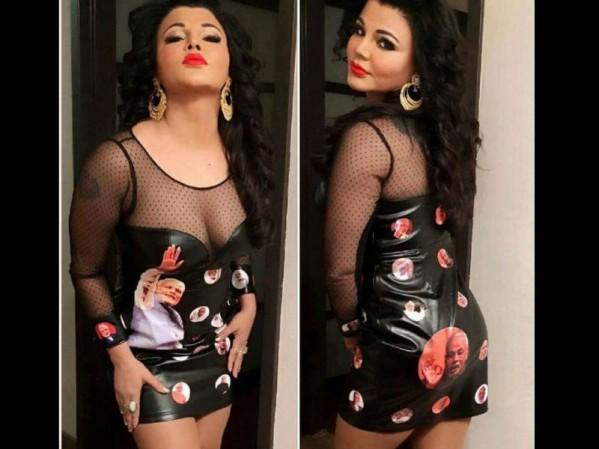 Controversy's favourite child Rakhi Sawant is in news for all the wrong reasons once again. This time she is making headlines over the alleged video leak where she is seen undressing.
A 2.31-minute clip has hit YouTube and other video-sharing platforms and is spreading like wildfire. Rakhi Sawant is apparently seen changing in the video and is flaunting her curves. As always, the clip has become the talk of the town and has gone viral.
However, Rakhi Sawant, while talking to a website, said that it isn't her in the clip and slammed those behind the doctored clip.
Looking at the comments coming from social media, it is visible that people are unwilling to accept Rakhi Sawant's words and are of the opinion that this is the latest attempt by Rakhi Sawant to be in the news.
They have a strong reason to believe that this is Rakhi Sawant's latest publicity stunt, as she has a long history of landing in such controversies. It may be recalled that a leaked bathroom video had gone viral a few years ago. Likewise, she was at the centre of another controversy when Mika Singh kissed her.
She also often makes news for her controversial statements and has lashed out at Sunny Leone numerous times.