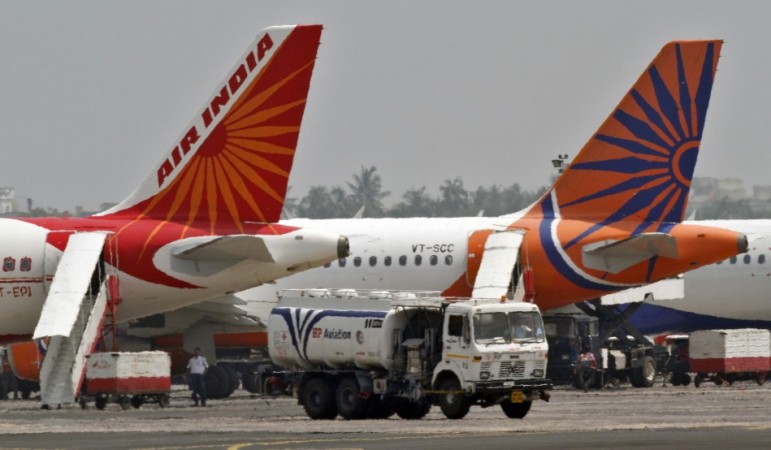 Maharashtra Chief Minister Devendra Fadnavis on Thursday threatened to "initiate proceedings of criminal defamation" over the charge of holding up an Air India flight recently even as the Centre regretted such incidents, with the second one allegedly involving Minister of State for Home Affairs Kiren Rijiju.
Amid reports of the Prime Minister's Office (PMO) seeking details of the two successive incidents, Civil Aviation Minister Ashok Gajapati Raju on Thursday evening regretted such episodes and assured that it would not happen again.
Raju said he had called for an investigation into the matter pertaining to Rijiju and was waiting for the report before initiating action. He did not elaborate what action the government might take.
"I have called in for information. But since people have been inconvenienced, I as the civil aviation minister of this country offer my apologies. Let the first reports come in. Let us know the truth and I will do my duty," Raju told reporters at a press conference.
"These things routinely happen with all the airlines, not just Air India. In fact, they have been operating on time and serving the Indian skies well," Raju said next, apparently to play down the two incidents, both involving national flag carrier Air India.
PMO seeks report
The minister's reaction came after the PMO sought a report from the civil aviation ministry on the delay of two Air India flights due to the VIPs on board.
Raju, however, clarified that his ministry had not received any formal order from the PMO yet and it was "in public knowledge". He, however, added that it was "expected soon".
"PMOIndia asks Ministry of Civil Aviation for a report on delay in #AirIndia flights on account of VIP travels in the recent past," Press Information Bureau chief Frank Noronha tweeted earlier in the day.
Enough is enough, says Fadnavis
Meanwhile, Fadnavis reacted to the developments on his Twitter account denying reports of him delaying the flight through a series of posts.
"I reiterate,the reports of me delaying flight are misleading.Infact when I'd already boarded how can I say I wont travel without delegation?," Fadnavis, who landed at Seattle airport earlier in the day as part of his over a week-long business trip to the US, tweeted.
"If at all any report that has been submitted, states that I refused to travel without my delegation then it is a blatant lie because... passengers sitting besides & behind me are witness that I was sitting quietly waiting for departure. Not even once I asked to offload me," the chief minister said in his next two posts.
"Enough is enough. Once I m back to India I will initiate proceedings of criminal defamation," Fadnavis said in his last post on Twitter on the issue.
Enough is enough. Once I m back to India I will initiate proceedings of criminal defamation.

— Devendra Fadnavis (@Dev_Fadnavis) July 2, 2015
The controversy
The controversy was triggered after three passengers were reportedly taken off a flight to New Delhi from Leh to accommodate Rijiju and an aide last week.
Rijiju, however, clarified on Thursday that he was unaware that the Air India flight was delayed and some passengers had to de-board to accommodate him and his aide.
Earlier, an Air India flight from Mumbai to New York, with Fadnavis on board, was reportedly delayed by nearly an hour allegedly to accommodate a member of his entourage. The chief minister has since been denying any such hold-up.