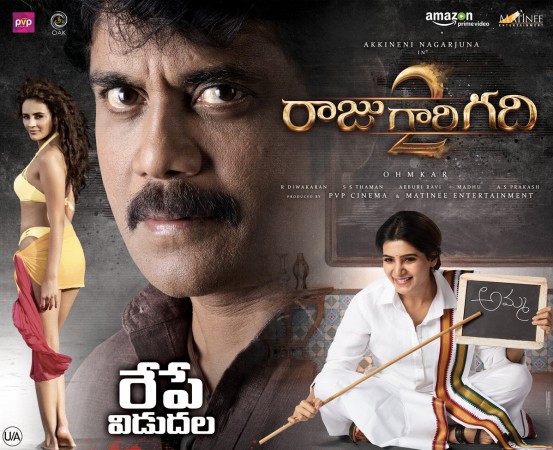 Actor Akkineni Nagarjuna and his daughter-in-law Samantha are seen in never-played-before roles in director Ohmkar's Raju Gari Gadhi 2 (RGG2), which will be released in theatres on October 23.
Read: Raju Gari Gadhi 2 movie review
In recent years, Nagarjuna is one senior Telugu actor, who has been experimenting with his roles and genres of his movies. His latest Raju Gari Gadhi 2 is a horror comedy movie and probably first of its kind of genre in his career.
Nagarjuna will be seen in a brand never avatar in the movie, which has been inspired from Malayalam movie Pretham. Its promos have given a glimpse at his look and role in the film.
On the other hand, Samantha has often played glamorous and the girl-next-door roles in most of her movies. She has never featured in a horror comedy film and Raju Gari Gadhi 2 of the first of its kind in her career too.
The trailer of Raju Gari Gadhi 2 does offer enough hint at the role of Samantha. But the stills of the movie show her three different avatars like a ghost, a teacher and lawyer.
Director Ohmkar, who has written the script with Ranjith Sankar, says that he has taken the soul of Pretham and prepared a new script for Raju Gari Gadhi 2. The trailer has offered a glimpse at its storyline. The movie revolves around the story of a resort, which is haunted by a ghost (Samantha). How mentalist Rudra (Akkineni Nagarjuna) solves the problem of the resort forms the crux of the film.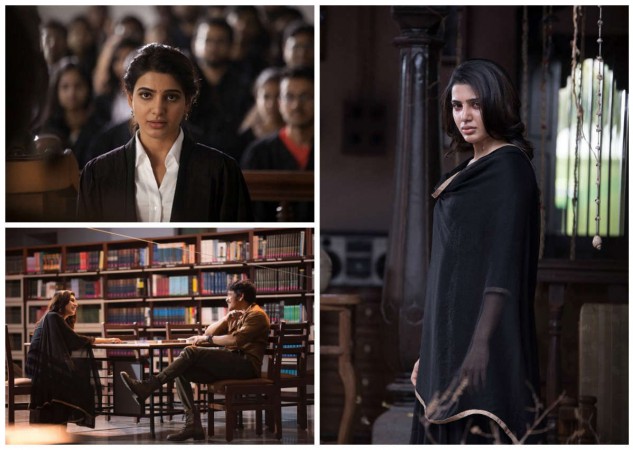 Talking about casting Nagarjuna and Samantha, Ohmkar says that the producer of the film found them suitable for the movie. "After preparing the complete script, I narrated it to one of our producers, Niranjan Reddy. Impressed, Niranjan asked me to narrate it to Nagarjuna and Samantha. After listening to the script, they both liked it and immediately agreed to do this project," the director told Telugu123.