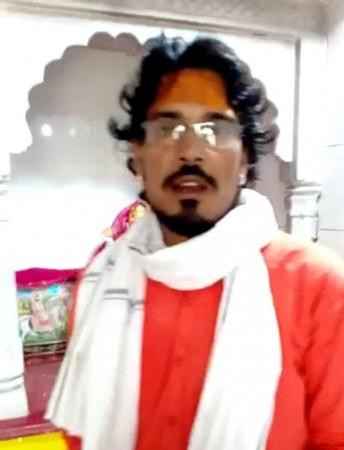 Even as Muslim migrants in Rajasthan's Rajsamand are fleeing the state after a worker from Malda was burnt to death over an alleged love jihad case, the supporters of Shambhu Nath Raigar, the prime accused, are raising funds to help his wife to help win the case.
In fact, the people have even decided to hold rallies to showcase their support. The police have tightened security and suspended internet services to avoid any untoward incident by imposing section 144 (unlawful assembly) of the Criminal Procedure Code (CrPC) in two districts.
Rajasthan SHOCKER: Man thrashed, burnt to death over 'love jihad'; video goes viral [GRAPHIC VIDEO]
Police taking precautions
Police have also frozen Raigar's wife's bank account in which 516 donors transferred Rs 2.75 lakh for fighting the court case.
Raigar had made headlines after a video in which he was seen thrashing a man named Mohammad Afrazul before setting him on fire went viral on social media. As the news spread, a communal tension arose in Rajsamand and the nearby areas.
In order to prevent communal clashes, Udaipur Police on Wednesday issued a notice stating that section 144 had been imposed in Udaipur and Rajsamand districts for 24 hours, starting from 8 pm.
Police had also announced that internet services were temporarily suspended. The notice also asked residents of the districts to stay vigilant and notify police if anyone broke the law.
Police had started investigating the case after locals found Afrazul's semi-burnt body near Dev Heritage Road in Rajsamand.
Raigar was identified from the viral video, which was filmed by his 14-year-old nephew. The accused was seen hitting the victim in the video and saying that those who indulge in 'love jihad' will be treated in the same way.
Afrazul's family has also demanded justice.
I spoke to my son in the morning before he was killed. I don't know the reason behind his murder. I have seen the video, guilty should be punished: Mother of victim who was burnt to death in Rajasthan's Rajsamand pic.twitter.com/M5k4p0Q3mU

— ANI (@ANI) December 7, 2017