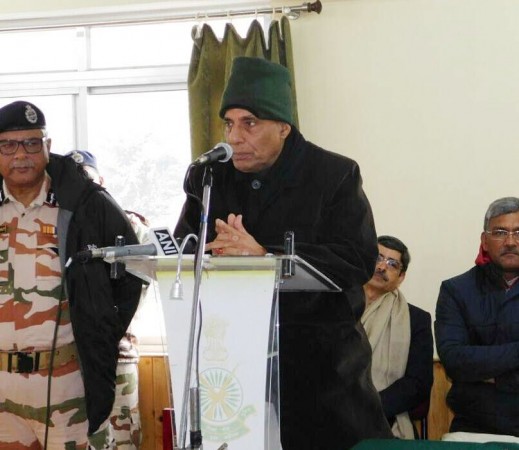 Union Home Minister Rajnath Singh on Sunday, May 21, said in Sikkim that the Central government would come up with a "permanent solution" to the Kashmir issue. Singh is currently in Sikkim to take stock of the situation along the border, and has also chaired a meeting with chief ministers of five states who share their border with China.
India has fought with Pakistan since Independence over Kashmir, because the neighbouring country has tried to usurp it by force and underhanded methods over decades. Having lost two wars to India, not counting the Kargil conflict, Pakistan has taken to try and destabilise the state of Jammu and Kashmir, something Singh alluded to in his speech on Sunday.
The home minister said that Pakistan had not accepted India's peace initiatives. "We called the Pakistani prime minister to the oath-taking ceremony [of Prime Minister Narendra Modi]. The intention was to not just shake hands but have a heart-to-heart conversation," he said. "They did not understand our initiative. That is why Pakistan is trying to destabilise Kashmir even today," he added.
And then came the promise: "I want to assure you that our government will come up with a permanent solution to the Kashmir issue. We know the truth, that Kashmir, Kashmiris and Kashmiriyat are all ours," said the home minister. Singh also said at the event: "Our neighbouring friends [Pakistan] should mend their ways. If they do not correct themselves, they will be forced to mend their ways."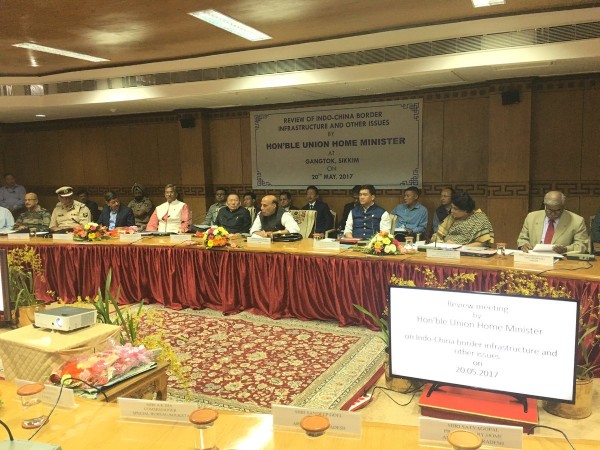 He also said that India's improving ties with China were reflected along the border. "There can be differences of perception regarding the border, but the number of transgressions that used to happen from the Chinese side have come down," said Singh.