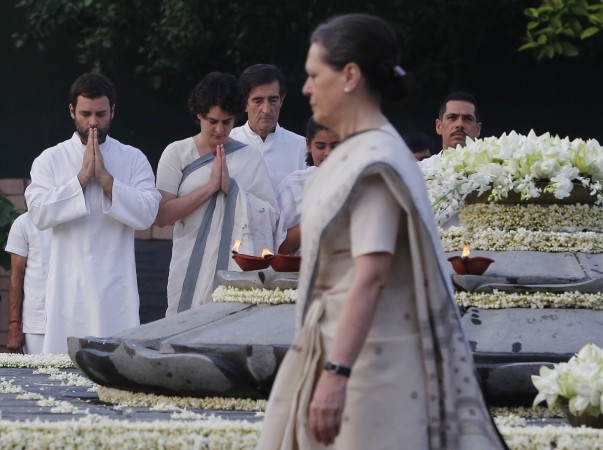 She has been in prison for more than 25 years in Vellore, Tamil Nadu. Nalini Sriharan, along with several others, was sentenced to a life term for assassinating former Prime Minister Rajiv Gandhi. She has now written a 500-page autobiography in Tamil where she narrates her story.
Nalini married Murugan aka Sriharan, an LTTE operative, on April 21, 1991 and was several months pregnant when she was arrested in connection with the Rajiv Gandhi assassination. In her book, she talks about her marriage, Rajiv Gandhi's assassination and the circumstances, evading the law, the abuse and torture she faced, her daughter and her life in prison.
In her autobiography, she states that neither she nor her husband were aware of the plot to assassinate Rajiv Gandhi. Nalini also writes about her 90-minute secret meeting with Priyanka Gandhi on March 19, 2008. She reportedly told Priyanka that she was a 'victim of circumstances'.
The birth of her daughter, Harithra, happened in prison. The Times of India states that she has written about how she was 'disrobed, punched in the chest, asked to make love with her husband in front of others, threatened with gang-rape by policemen, chained and kept in a 5X5 room for weeks'. Harithra is now a doctor and lives in London. She was apparently given asylum and assistance by the UK government.
Those who have written the foreword to this book, according to The Times of India, include ex-judge of Madras high court Justice D Hariparanthaman, MDMK leader Vaiko, VCK leader Thol Thirumavalavan, film director-turned-politician Seeman, Kolathur Mani and lawyer-activist P Pugalenthi.
Harithra Sriharan had told NDTV in 2014, "I'm really sorry for Rahul Gandhi. My parents have regretted enough, they deserve forgiveness. I can understand losing someone you love. I have suffered the same punishment. I deserve to be with my parents. Though I have parents who are alive, I have never had them. Even if they had done the crime they've suffered enough."