Rajiv Bajaj, managing director of motorcycle maker Bajaj Auto, shrugged off political correctness and came out strongly against the Modi government's note ban (demonetisation of Rs 500 and Rs 1,000 notes) decision. This, even as Urjit Patel, governor of Reserve Bank of India (RBI) hailed the decision. The two gentlemen spoke to two news channels in separate interviews.
Read: RBI to remove cash withdrawal limits on savings accounts from March 13
Speaking to the NDTV, Bajaj lashed out at those who did not highlight the colossal job losses in the auto industry caused by the Modi government's demonetisation decision on November 8, 2016.
"There has been double-digit de-growth of the industry purely and directly as a result of this. The experience of Bajaj Auto has been no different from that of the industry. It has hit us hard, whether it is the motorcycle industry or three-wheelers. Especially so for three-wheelers which is cash dependent," he told the channel.
He is probably the first major voice of India Inc. to have openly spoken against the decision, defying political correctness.
"A large supplier of mine who supplies to Bajaj and others like Yamaha and Honda told me in December that he alone had to let go 3,000 people as a result of downturn in demand across all his customers," he said.
Many analysts and rating agencies have spoken of the adverse impact on the economy and jobs, especially in the informal sector, as a result of the note ban decision, given that a large part of India's ~2 trillion economy is believed to be based on cash transactions.
Read: India's economic growth to take a hit over demonetisation drive, says India Ratings
RBI governor defends move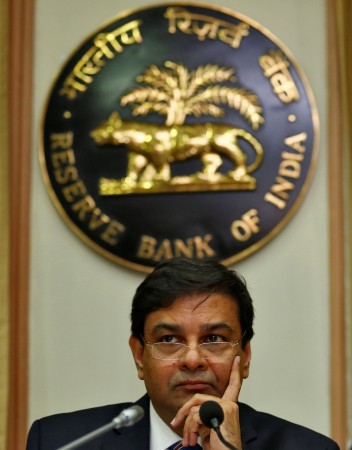 In another interview, RBI governor Urjit Patel said that the decision has delivered many benefits to the economy and that the slowdown will be followed by a sharp "V-shaped" recovery.
"There were several objectives behind this. From the RBI side, the fake Indian currency note is an important issue that needed to be addressed. The other collateral benefits from this, in terms of greater accountability, better public finance, more transparency are by definition areas that take time to fully play out," Patel told the CNBC-TV18.
"Almost everyone agrees that the impact is going to be a sharp 'V', that we would have a downgrade of growth for a short period of time," he added.
Curiously, the central bank chief did not speak about the value of banned notes returned to the banking system that would give an indication of bank notes extinguished. According to estimates, banned notes worth Rs 15.44 lakh crore, constituting about 86 percent of the total currencies, were in circulation as of November 8, 2016.