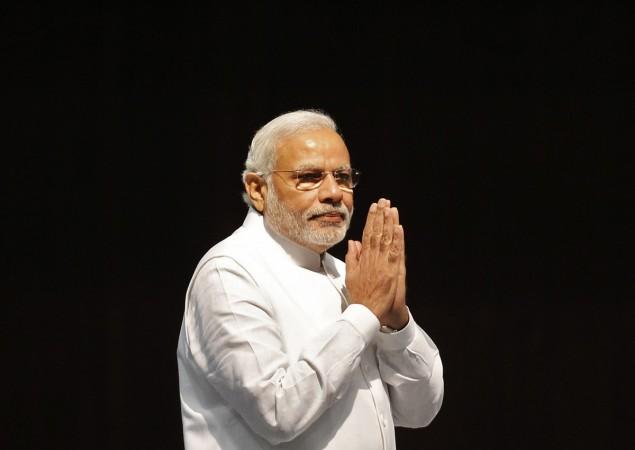 Prime Minister Narendra Modi on Tuesday, November 8, took the nation by surprise when he rendered currency notes of Rs 500 and 1,000 denominations redundant from Wednesday. The move aims to curb corruption, black money and fake currency, which are among the major drawbacks in the country's economic growth.
In his televised address to the nation, PM Modi said that the currency notes of Rs 500 and Rs 1,000 will not be legal tender. However, people holding such notes can deposit them to bank and post office accounts from November 10 to December 30. He also announced that new notes of Rs 500 and Rs 2,000 will be introduced.
Majority of the citizens have been applauding PM Modi's strong move and Indian celebs are no different. Here's what Bollywood and television celebs have to say about it.
Abhishek Kapoor: Modi played the TRUMP card Poori India HILLARY hai #blackmoney #rs500 #rs 1000 #pmooffice
Karan Johar: This is truly a masterstroke move!!!! @narendramodi hits it out of the stadium!!!!
Swara Bhaskar: Not a fan of this govt. so far but power move on demonetising 500 and 1000Rs. notes to tackle black money! #gottogivecreditwheredue
Dia Mirza: This is PHENOMENAL @PMOIndia @narendramodi!!! #RESPECT #IndiaFightsCorruption
Riteish Deshmukh: Bold move by PM @narendramodi ji as the #1000rs #500rs notes become invalid/redundant. #NewIndia
Kunal Kohli: Forget #hillary and #trump #modi steals the show! Way to go. End of black money.
Malayalam actor Kunchacko Boban posted on Facebook: "Kudos to Modi Govt for coming up with such a courageous action.....Now lets make the basic things correct....Cleanliness,Good roads,Medical care....Woman empowerment.....The list is long,but there shud be a beginning for good things to happe.Bharat Mata ki Jai"
Malayalam actor Murali Gopy said: "Master stroke from the Prime Minister. Television celebs too reacted to the dramatic move of Modi"
Tamil director Gautham Ramachandran said: "9/11... What a day this man chose to start this revolution.. Cant be a coincidence...Nation wide Frenzy.. Whatte bold n much required move!! May his tribe grow!"
Kamal Haasan on Facebook: "Salute Mr. Modi. This move has to be celebrated across political party lines. Most importantly by earnest tax payers."
Indian singer SP Balasubrahmanyam: "Great move by THE Prime Minister. Please understand the benifits the next generation will be blessed with. Think big and broad. Dont be puny by criticising this move. India is moving in the right direction. Hats of to you Sir, Shri. Narendra Modi ji. Proud to be under your leadership. Watch the benifits in the next one year [sic]"
Hindi television actors also reacted to it. Roop Durgapal told Bollywoodlife: "At the moment, it is damn uncomfortable as neither the ATMs are going to work nor the banks. Nobody is accepting these notes as the news broke but in the long run it is expected to curb the circulation of fake notes and black money."
Manish Goplani: "Respected President and Prime Minister of India. A special thanks and dedicated regards from me. It is essential to get rid of black money for my/our country, where together all can lead a successful prosperous life. I personally Loved Mr. Prime minister's action and proud to get Him on the post. Yes,initially for all of us it would be a little difficult to get the money exchanged but our nation really needed this. We should support the move."
Anuj Sachdeva: "It is a huge but positive move on part of Mr Narendra Modi to at least start to put an end to corruption in this country. Black money has been one major drawback because of which our economy hasn't progressed. However this may not put a complete end to corruption because most of the black money hoarders have their monies stashed in foreign banks or in the form of gold. There is a long struggle to reach there but am glad this is a much needed start. Kudos to our PM for this strike on black money hoarders. And reminder to everyone to pay their taxes."
Kunal Jaisingh: "It's a well calculated move. I am proud of my Prime Minister for taking this step. The unaccountable black money is now stuck and all the fake currency being pumped into our country has taken a hit... Jai Hind!!!"