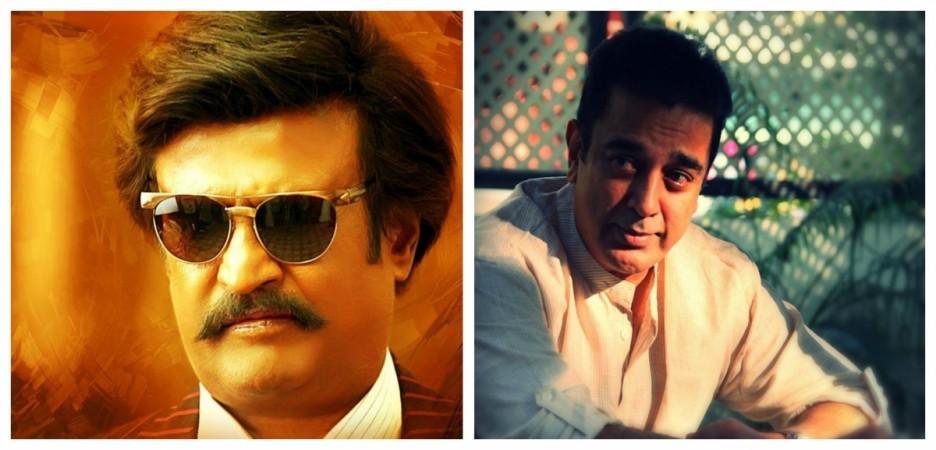 Recent reports suggest Shankar is planning to star Ulaganayagan Kamal Haasan and superstar Rajinikanth in his next.
Sources close to the industry say that the director is in discussion with both the stars and they have given a positive nod for the movie.
Kamal and Rajinikanth have worked together in 16 films in Tamil, Telugu, Malayalam, and Hindi languages.
The movies in which both the actors shared screen space together includes "Apoorva Raagangal" (1975), "Moondru Mudichu" (1976), "Anthuleni Katha" (1976), "Aval Appadithaan" (1978), "Pathinaru Vayathinile" (1977), " Avargal" (1977), "Aadu Puli Atham" (1977), "Ilamai Oonjal Aadukirathu" (1978), "Thappitha Thala" (1978), "Thayillamal Nannilai" (1979), "Ninaithale Inikkum" (1979), "Natchatiram" (1980), " Alavuddinum Athbutha Vilakkum" (1979), " Thillu Mullu" (1981), "Agni Sakshi" (1982), and "Geraftaar" (1985).
The last times they worked together in was 30 years ago and both the actors later said that they made a deliberate decision not to work together to avoid clashes and rumours.
However, it is not clear if Shankar is planning to cast both the stars in "Enthiran" sequel. Earlier reports stated that Shankar had approached Aamir Khan to do "Enthiran 2" with Rajinikanth, but the actor turned down the role as he was busy with prior commitments.
Shankar had first planned the "Enthiran" concept with Kamal Haasan and Preity Zinta in the lead in 1998. However, the project did not materialise due to monetary concern.
Click Here to See Rare and Unseen 'Enthiran'/'Robot' Photoshoot Pictures of Kamal Haasan, Preity Zinta
However, Shankar is not a person who just leaves his dreams, he made it in to a reality with Rajinikanth starrer "Enthiran"/ "Robot" in 2010 that went on to become one of the biggest blockbusters of Indian cinema.
The latest news on Shankar's upcoming movie have cheered many fans who are eagerly waiting to see the two legends on screen together once again.