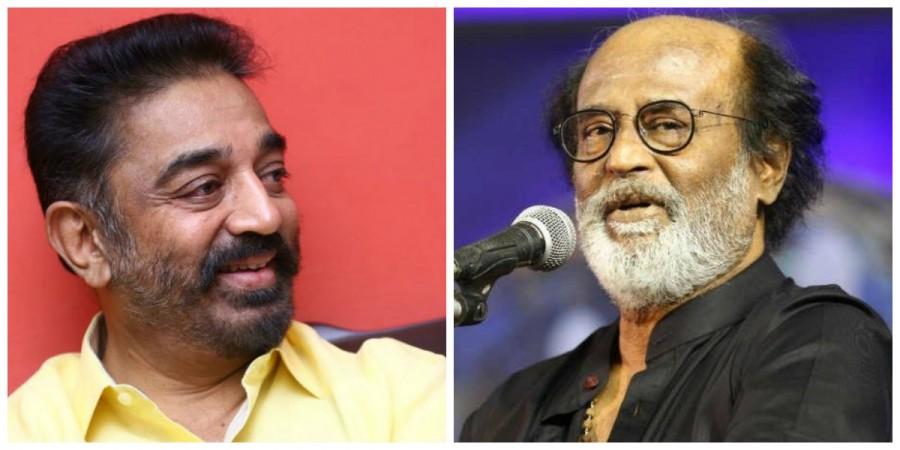 Superstars Rajinikanth and Kamal Haasan, who both inspire religious-like passion among their fans all across India, have attended an event organised by Tamil Nadu's main opposition party, the Dravida Munnetra Kazhagam (DMK).
Rajinikanth's entry into politics: Now, Bharathiraja trains his guns on the 'Kaala' star
The DMK is celebrating the 75th anniversary of its mouthpiece, Murasoli.
Rajini, Kamal to join DMK?
Both the superstars' presence is significant as they had hinted earlier that they might enter politics.
Though the 66-year-old actor, who is also known as "Thalaivar", is not expected to speak at the event, his presence has stirred up many contemplating that he may join politics soon.
Rajinikanth had said in May that the system is corrupt and needs to be cleaned up. "God willing, if I ever decide to join politics I will do it for the welfare of people and not to make money," he had said in a fans' meeting. He had also stated that his present focus is acting. Yet political pundits strongly believe that the actor might be ready to finally take the plunge in the months to come.
The Tamil actor, who was born in Karnataka as Shivajirao Gaekwad, while meeting his fans on May 19 had also said that his fan's love had made him a Tamil, and that although politics has good people like MK Stalin and Anbumani Ramadoss, the system itself was rotten.
When questioned about his entry into politics, he said "I have not denied it. We are discussing and yet to take a decision. Once I take a decision I will inform you."
Coming back to the event, Matinee idol Kamal Haasan is expected to speak at the ceremony.
Last month, Hassan had made allegations of corruption in the government. He also took to Twitter and said that if he decides he would become the 'mudhalvar'. The word is popularly used to refer to the chief minister in Tamil Nadu.
According to the Times of India, the poem that Hassan had written on Twitter when roughly translated means, "Let us criticise, none is king now. Let us spring up heartily, as we are not kings like them. If routed and dead, I am militant. If I decide, I am 'mudhalvar'. Am I a slave because I bow? Am I a loser if I shun the crown? It's an error to shoo them as fools. Paths can't be seen unless searched. Come along with me, Comrade, one who sets out to smash absurdity will be a leader."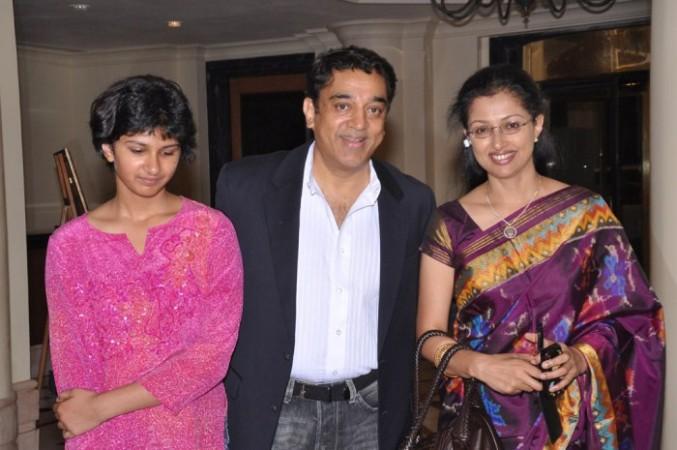 However, his allegations had earned him a lot of flak from many political leaders.