Rajinikanth has hinted at entering politics for quite some time now. After all, he had said on his 67th birthday earlier this month: "Nobody knows when I'll come, how I'll come. But when I need to come, I'll be there."
The Kabali actor — the near-undisputed champion of Kollywood — had also announced that he would meet his fans from December 26 to December 31 at his Raghavendra Kalyana Mandapam in Kodambakkam, Chennai.
Now, his close aide Tamilaruvi Manian has claimed that he will announce his entry into politics on any one of these days. "On any day from December 26 to December 31, he will disclose his plan of action. Thereafter, there will not be any doubt regarding his political entry," he was quoted as saying by news agency ANI.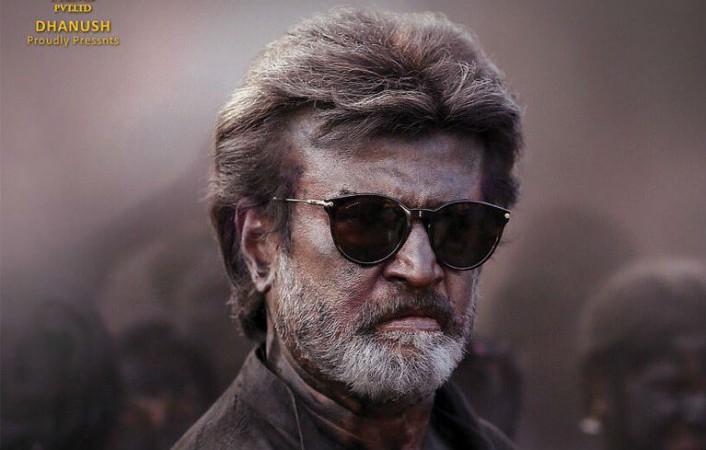 If this is the timing he has chosen to announce his entry into politics, Rajinikanth may have a number of hurdles in his way. Let's take a look at them:
1. Timing: The fight for the legacy of the deceased AIADMK leader and former Tamil Nadu chief minister J Jayalalithaa is over, with the counting for the RK Nagar bypoll — necessitated by her death on December 5, 2016, leaving the seat void — taking place on Sunday, December 24.
It might have been the perfect opportunity for Rajinikanth to enter politics — especially electoral politics — if he had contested that election. However, the actor has a shrewd mind on his shoulders, and may just be scouting for issues to build a support base with an eye on the TN Assembly election in 2016, or the Lok Sabha election before it.
2. Upcoming films: While Rajinikanth has constantly dropped hints about his entry into politics, he has also parallelly fulfilled his shooting and other film-related commitments. While he has the Robot sequel 2.0 coming out on April 27, 2018, he is still shooting for Kaala — his second collaboration with Kabali director Pa Ranjith.
Juggling films and politics is not an easy job, and can end up affecting both. Therefore, Rajinikanth may have to end up choosing one out of either to go ahead with, because both these fields require total commitment.
3. Political opposition: Rajinikanth has quite a lot to contend with if — more like when — he joins politics. For starters, he will have to look out for fellow Tamil superstar Kamal Haasan, who has already made his left-leaning ideologies clear.
Also, established political parties like the AIADMK and the DMK will not exactly take his entry into politics lying down. They will do anything to get Rajinikanth — who has the potential to be a formidable political opponent — out of Tamil Nadu politics.
4. Great expectations: As with anything connected to Rajinikanth, his political entry will come with great expectations. And if history is any indication, he will have to rely on more than his screen popularity to make a mark in the state's political scenario.
Many, like Amitabh Bachchan and Telugu superstar Chiranjeevi have tried their hand at politics and got their fingers singed. Rajinikanth will have to learn from their mistakes, and from the success of the likes of Jayalalithaa herself.

5. Questions about his origin: One of the biggest hurdles Rajinikanth will have to overcome to succeed in politics are the questions about his origin. Born Shivaji Gaikwad in Karnataka, Rajinikanth has already faced protests from fringe groups who have said he is a Kannadiga and not a true Tamilian.
Once again, the actor will need more than his charisma to climb out of that ditch and get people to vote for him. He can do that by picking issues that are close to the Tamil heart, but he has already missed the bus on a couple of them, like farmer protests and Jallikattu. It remains to be seen what significant issues he banks on to spur his political career forward.