Salman Khan and Katrina Kaif's Tiger Zinda Hai is set to release on December 22. From the trailers to the songs, everything has won hearts and the videos have gone viral.
The first instalment, Ek Tha Tiger, was a blockbuster and fans expect that this movie's fate will be the same as well.
Though Salman's Tubelight was a flop this year, Tiger Zinda Hai is said to be a winner. It is an amazing moment when fans go crazy on Salman's entry in his movies and the upcoming one promises to be quite big.
But you have to wait for around 20 minutes for Salman's entry scene. "You don't get to see his face on the first look. It's quite like one of those Rajinikanth films, where you get to see his hand, leg and swag, before you get a glimpse of bhai," Deccan Chronicle quoted a source as saying.
Salman is said to perform high octane action scenes in this flick. He has taken the benchmark for action several notches higher by pulling off his most dangerous action sequence to date fighting with a pack of wild wolves.
Director Ali Abbas Zafar said: "Tiger's encounter with a pack of wolves marks one of the most important chapters in the film. The idea was to do something, which has never been seen on the Indian screen and give Tiger's character an edge. This is a very dramatic chase and action sequence that Tiger has with a pack real wolves."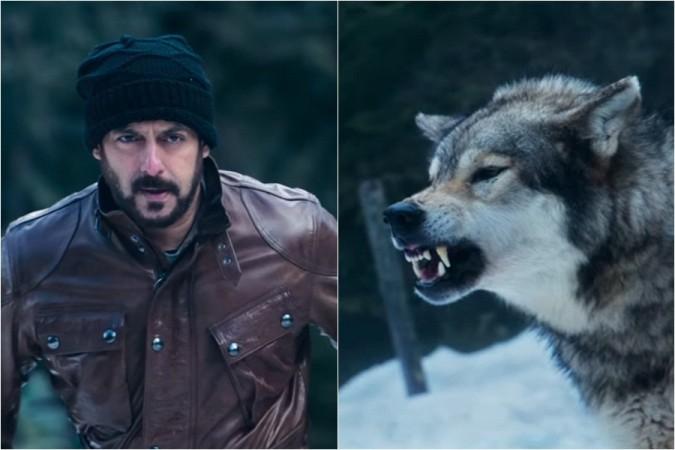 However, director Ali Abbas Zafar is tensed and feels a lot of pressure about the box office collection of Tiger Zinda Hai. Yash Raj Films has invested a whopping amount in the movie and thus, the budget is massive.