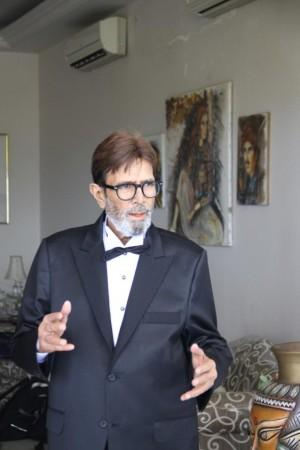 Actor Rajesh Khanna, who was admitted to hospital two days ago, was discharged on Monday afternoon, a source close to the family said.
"Rajesh Khanna is fine now. He was discharged Monday afternoon. He was accompanied by his family members," the source told IBN Live.
On Sunday, the actor was hospitalised again at Mumbai's Lilavati Hospital, where he was treated earlier, following weakness. His estranged wife and actress Dimple Kapadia and younger daughter Rinkie Khanna accompanied him in the hospital.
Narendra Trivedi, COO of Lilavati hospital, confirmed the news that the actor was admitted to the hospital over physical weakness on Sunday. However, his relatives and friend said that his condition was not that serious.
"He was feeling low and weak so the doctor asked him to get admitted for a day. He has been put on saline drip. He may be discharged on Sunday evening or Monday morning," a family friend of the actor Bhupesh Raseen told The Times of India.
The actor has not been keeping well since he was hospitalised for weakness and fatigue in April.
His health condition deteriorated and in June the Bollywood's first superstar had stopped taking food, his manager Ashwin told reporters. On June 23, the actor was rushed to hospital following exhaustion and weakness. However, he was discharged from the hospital on July 8.