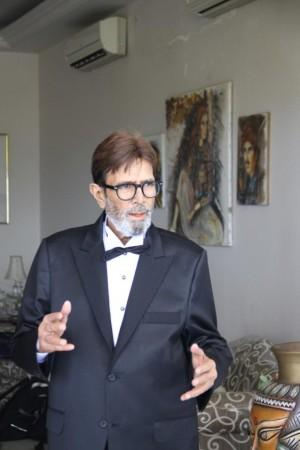 Bollywood superstar Rajesh Khanna, who was admitted to Mumbai's Lilavati Hospital on Saturday afternoon, is reportedly suffering from kidney failure.
After he was admitted in the hospital, his estranged wife and actress Dimple Kapadia said he was "exhausted and a little weak." But, according to Mail Today, Khanna's both kidneys have been severely affected and he is on dialysis.
Sources at the hospital also said that the problem was related to his kidneys.
"Rajeshji is suffering from kidney failure and has been undergoing dialysis three times a week. The problem has led to a few other mild complications. He has been complaining of uneasiness," Mail Today reported quoting a closely-placed source in Lilavati hospital.
The sources also revealed that because of Khanna's age and health condition kidney transplant is ideally not an option.
Khanna was accompanied to the hospital by Dimple and his two daughters Twinkle Khanna and Rinke Khanna. He was first taken to the outpatient department (OPD) and later he was shifted to the hospital's 11th floor.
"Yes, Khanna has been admitted to our hospital," a senior doctor at Bandra's Lilavati Hospital told news agency Press Trust of India.
Ex-wife Dimple has been taking care of him since the time he has fallen ill.
Security personnel have been deployed in the hospital where the Bollywood's first superstar has been admitted and the media has not been allowed to enter the hospital premises.
On Saturday, Khanna's elder daughter and actor Akshay Kumar's wife Twinkle Khanna told some of the reporters that he was recovering, but it's not yet clear when he would be discharged.