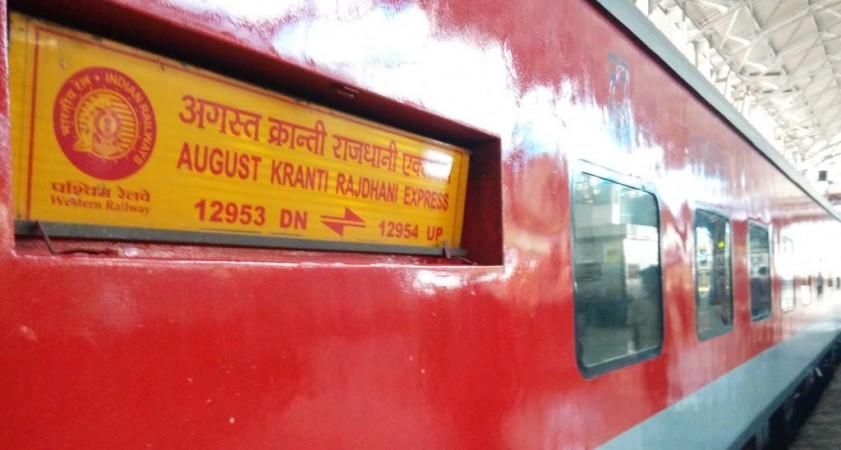 After adorning the walls of several stations in Bihar, Madhubani paintings will now be showcased on trains like the Rajdhani and Sampark Kranti Express that originate from the state.
To begin with, 22 coaches of the Patna Rajdhani will be rolled out shortly with the tradition Madhubani paintings inside and outside of the coaches. The project is a part of a new trend to promote traditional art on premier services.
Madhubani is a folk art of the Mithila region of Bihar that is known for using unique geometric patterns to create colourful paintings.
"There are a total of 100 coaches to be painted with Madhubani art," Danapur Divisional Railway Manager (DRM) Ranjan Thakur told IANS.
Besides the Rajdhani, the interiors and exterior of the Sampark Kranti Express and Jansadharan Express will also have the traditional Mithila artwork.
"With the artwork, Patna Rajdhani will have a unique identity while running between Rajendra Nagar station and New Delhi," said Thakur, and added, "Local artists will get an opportunity to showcase their skill on trains."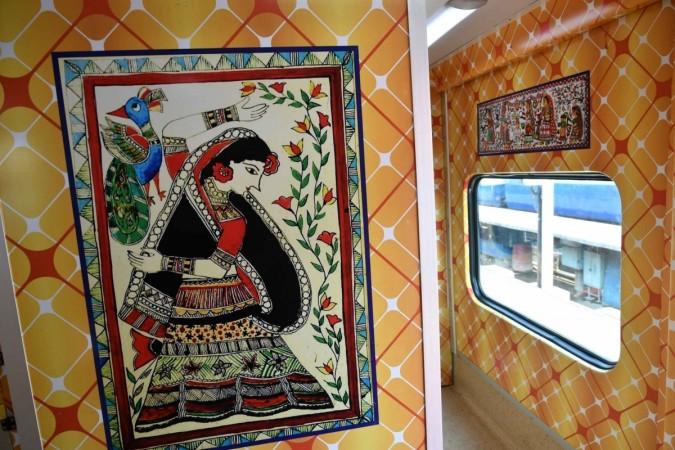 The entire exercise would cost the Railways about Rs 1 lakh per coach.
According to a senior Railway Ministry official, divisions and zonal railways are free to popularise local art at stations and trains.
"Similar to Madhubani paintings, trains originating from Rajasthan can have Rajasthani paintings and likewise," the official told IANS.
The idea took root at Madhubani railway station and soon other stations at Patna, Rajendra Nagar and Danapur also followed the widely-appreciated trend.
The painting project was launched at Madhubani station as a beautification and cleanliness project which also highlighted the skill of the local artists.
Madhubani railway station has also won the award in a station beautification competition last week in a function organised at Rail Bhavan here.