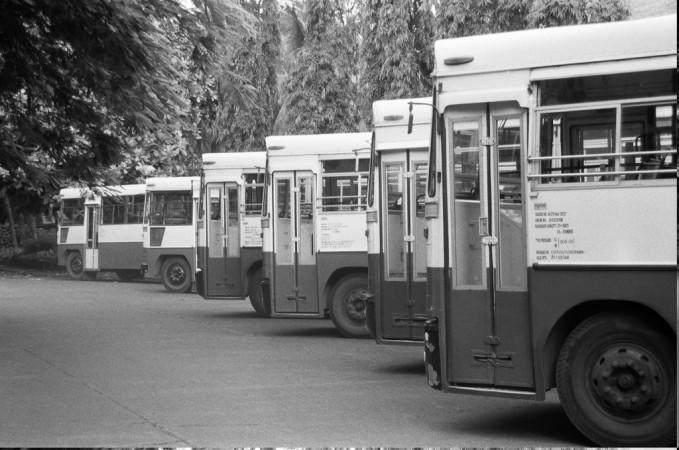 The strike by Rajasthan Roadways' employees entered its second day on Thursday, leaving scores of commuters stranded in various parts of the state.
The services of around 4,700 buses on interstate and intrastate routes have come to a grinding halt affecting around 10 lakh passengers.
"The government has failed to pay heed to our demands which have been pending for long. The implementation of the Bonus Act remains pending for the last two years. Around 4,000 retired employees are yet to get their dues which count to around Rs 600 crore," Roadways employees union leader ML Yadav told IANS.
Among the major demands are the implementation of the seventh pay commission from January 2016, filling up of all vacant posts, ending of illegal services by private buses, purchase of at least 1,000 new buses and a minimum salary of Rs 18,000 for each driver hired through any agency.
The roadways, which has a staff of 17,000, generates a daily income of Rs 5.32 crore. The buses cover 17 lakh kilometres daily within and outside the state, he said.
Meanwhile, on Wednesday, Rajasthan roadways chairman and managing director Rajhans Upadhyaya issued an order revising the dearness allowance. However, the union did not seem happy with it. "We want the government to understand our problems. We need redressal of our issues or else our strike shall continue," Yadav said.
According to Sudhir Bharti, Public Relation Officer, Rajasthan State transport corporation, "the government has been trying to redress their grievances. We have revised the DA and called a meeting at 3 pm on Thursday."
However, Yadav, speaking on the same, said the government has held meetings thrice earlier without any success.