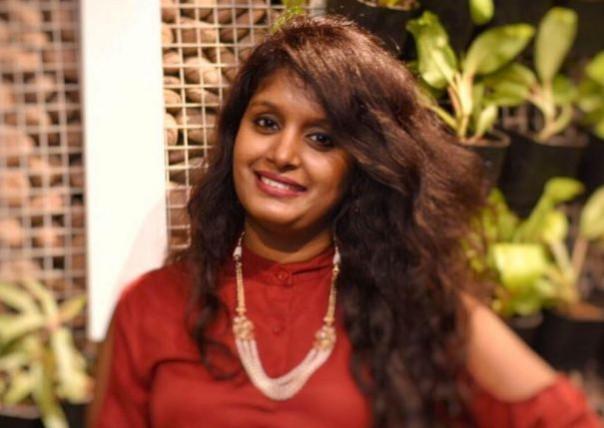 RJ Rapid Rashmi has come under severe attack on social media over the controversial comments made by Anup Bhandari and Nirup Bhandari on the audience on her Facebook show. The Karnataka Film Chamber of Commerce has slammed her for asking "provoking" questions and requested the producers to boycott her show.
International Business Times contacted Rapid Rashmi to know her side of the story. She said, "Bhandari brothers are not kids to speak what I would ask them to speak. If they wanted, they could have used any other word. And I cannot be held be responsible for what they say on my show."
Rashmi says that they gave a positive response to a different question about the audience in the same interview, but people have ignored it while selectively picking one particular question.
"I have been working closely with the film industry for 11 years now. Stars like Puneeth Rajkumar, Shivanna, Upendra and many others have come to my show. I have promoted over 80 movies so far and they have been no issues to date. I always wanted to utilize the support I get from digital space in a right way," she added.
"When my show says that speak without filter it means to speak freely and it does not mean that we talk ill about others, Rashmi points out.
Speaking about Karnataka Film Chamber of Commerce's call to boycott her show, she said, "I have high respect for Sa Ra Govindu sir. This decision comes like 'Gubbi mele Brahmastra bidodu' (rough translation: attacking weak with Brahmastra). I am disappointed the way the issue has been handled. Ideally, he would have sat with us and listened to the two sides of the story, which, unfortunately, did not happen."
Rapid Rashmi says that she has not received a single penny from the Rajaratha team and often she promotes movies for free with the sole intention of encouraging Kannada films. "And those who claim to have paid in lakhs, I request them to show me the proof," she concludes.
What is the issue all about?
In the RJ Rapid Rashmi show, when the team was asked what they would call those who would not watch Rajaratha, Anup Bhandari said: "Kachada nan maga (Rough translation: trash or litter)." Avantika Shetty repeated the same comment and Nirup Bhandari went further and added, "Kachada loafer nan maklu (dirty loafer)."