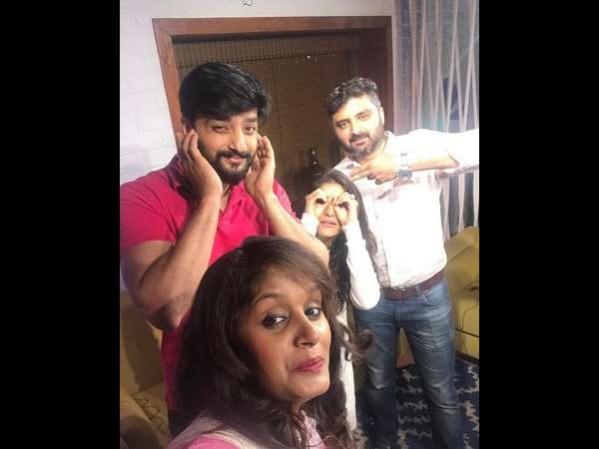 Sa Ra Govindu, the president of Karnataka Film Chamber of Commerce, has slammed director Anup and actor Nirup Bhandari, popularly known as Bhandari brothers, for their controversial comment against the audience. He also urged the producers to boycott RJ Rapid Rashmi's show where the brothers, along with Avantika Shetty, made an objectionable remark on people who wouldn't watch their film Rajaratha.
Speaking at a press conference at Bengaluru Monday, Govindu condemned the show and said, "Rashmi asks unnecessary questions and provokes her guests to give controversial comments. She is bringing embarrassment to our industry. So, I request people from Sandalwood to boycott her show."
Govindu also stated that the Bhandari brothers had committed a big mistake by making such comments and accused them of hurting the sentiments of crores of Kannadigas. Pointing at the icons like Rajkumar and Vishnuvardhan, the KFCC president recalled that the Sandalwood greats had always held the audience in high esteem and never uttered comments that could pain the viewers.
At the same time, Govindu opined that people should forgive the Bhandari brothers as they have already tendered an apology.
The brothers made a controversial remark against those who had not watched their recently-released movie Rajaratha, for which they came under attack after a clip from the video interview surfaced online.
In the interview, when asked what they would call those who would not watch Rajaratha, Anup Bhandari said: "Kachada nan maga (Rough translation: trash or litter)." Avantika Shetty repeated the same comment and Nirup Bhandari went further and added, "Kachada loafer nan maklu (dirty loafer),"
They had given the interview two days before the film's release. The video clip started doing the rounds from the last few days, creating a furore on the internet.