Senior political leader Raj Babbar has reportedly stepped down from his post as the president of Uttar Pradesh Congress Committee Wednesday, March 21. Congress party sources told ANI that Babbar's decision to resign may have been prompted by the party's abysmal performance at the bypolls in Gorakhpur and Phulpur.
The UP bypolls were held after chief minister Yogi Aditynath and deputy chief minister Keshav Prasad Maurya had vacated their Gorakhpur and Phulpur seats, respectively. The bypolls witnessed the shocking defeat for the BJP on its home turf against the alliance of Samajwadi Party and Bahujan Samaj Party.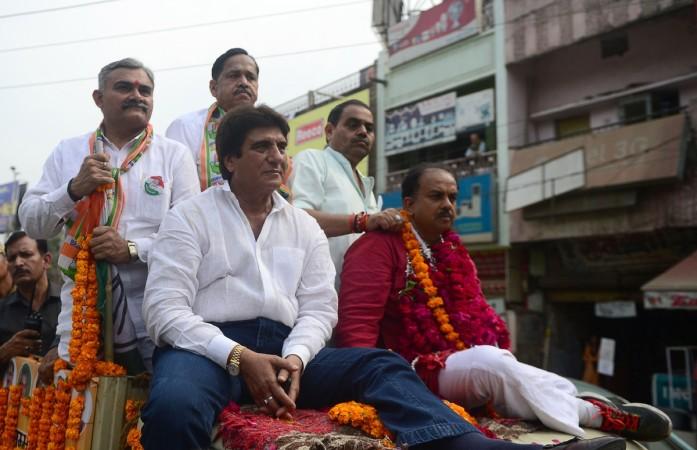 The Congress suffered a humiliating defeat in the bypolls, recording one of its worst performances in the two seats.
This is not the first time that the UP Congress chief had hinted at resigning. Babbar had suggested stepping down after receiving criticism for Congress' dismal performance in the 2017 UP assembly elections, the Quint reported.
Babbar's resignation comes just three days before voting in the state for Rajya Sabha polls. Although his resignation has not been approved by the Congress party leadership yet, there are already four front-runners to take up the vacant seat of the senior political leader, Times of India reported.
Whatever I have to say, I talk it out with my party President, the same has been happening & is happening: Raj Babbar on being asked if he resigned as UP Congress Chief due to pressure over party's performance in recent UP by-polls. pic.twitter.com/BD5KoppgbX

— ANI (@ANI) March 21, 2018
Rahul Gandhi's speech at the plenary session of the All India Congress Committee (AICC) Sunday prompted a public nudge for the veterans to pave way for the younger leaders.
Gandhi's speech stressed on infusing young blood into the grand old party, which had also resulted in Shantaram Naik resigning as the Goa Congress chief Monday.
There were speculations buzzing that the Gujarat Congress chief Bharatsinh Solanki may also be on his way out as several Congress veterans are reportedly stepping down.
However, Solanki denied such rumors and told News 18, "There is no truth in speculation that I have resigned today".