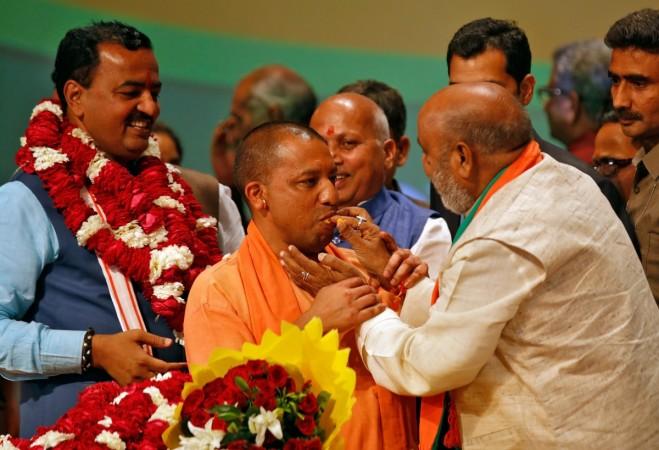 While the Bharatiya Janata Party lost the recent Lok Sabha bypolls in Uttar Pradesh, the setback is unlikely to dampen spirits when it comes to the first anniversary of chief minister Yogi Adityanath's government in the state.
Yogi Adityanath, despite the party's surprise loss in Gorakhpur and Phulpur, would be a part of a big function that marks the anniversary.
The BJP leader had taken oath at the office on March 19, 2017. Exactly a year down the line, his party members are all set to host a grand function to celebrate the event at Lok Bhawan in the state capital, Lucknow.
Amid all the political tensions within the party after the shocking defeat, the ruling BJP government seems optimistic as they gear up with several new schemes and projects.
The celebrations include a booklet and a film that would be released to highlight BJP's achievements in UP. The booklet and the film are titled "Ek Saal Nayi Misaal," which is also the theme of the function.
"Our one-year promotional campaign isn't bureaucratic in nature. We will put up statistics and people-speak to showcase our achievements," Mrityunjay Kumar, an advisor to Yogi Adityanath, was quoted as saying by Hindustan Times.
The guest list includes the likes of UP governor Ram Naik, assembly speaker Hridya Narain Dikshit and other BJP ministers and leaders.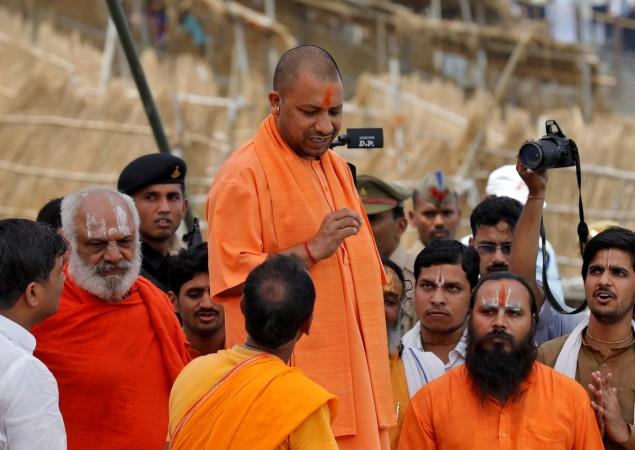 BJP's defeat came across as a simple arithmetic answer -- two political parties coming together to garner votes to defeat the heavyweight. The Samajwadi Party and the Bahujan Samaj Party alliance triumphed over BJP in Gorakhpur – a Lok Sabha seat that had been under the control of BJP for a little less than three decades.
In 2014 general elections, the two Gorakhpur and Phulpur seats were won by BJP with a huge margin as they garnered over 50 percent votes. However, the unexpected defeat suggests that the BJP was unable to retain its political base which is alarming to the ruling party.