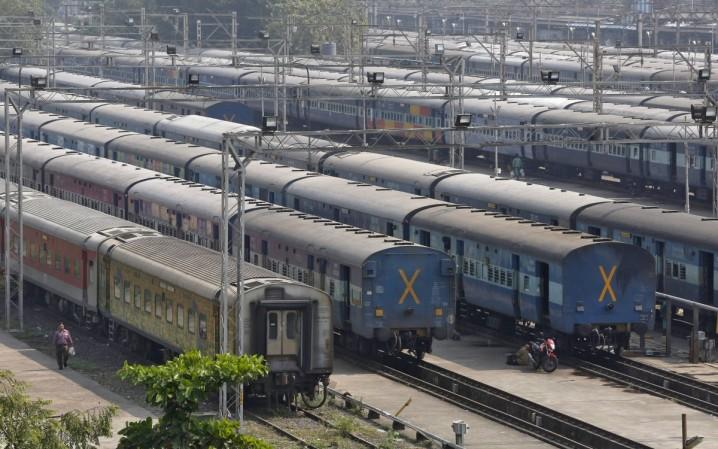 The central government is planning to pump in around Rs 3,000 crore in Indian Railways to make smart yards. The move is aimed to automate maintenance and repair work of rakes, which is being done manually since the inception of the railways in India.
About 40 of the 100 yards that the railway has would be automated and mechanised at an average cost of around Rs 70-75 crore on each yard, according to the proposal, reported Mint.
The works will kick off with yards at Uttar Pradesh-based Mughalsarai and Delhi-based Tughlakabad, which will be made smart yards.
"Bigger yards like Mughalsarai cater to around 450-500 trains a month, while smaller yards do 20-30 trains, so it doesn't make sense to invest in small plants," an official explained.
Last week, Railway Board member Ravindra Gupta mentioned the plan for smart yards at an international rail conference.
On an average 4-30 employees manually inspect 10,000 rakes every month, spending six hours on each train, the business daily reported.
According to the Gupta, the Railway Board has already identified 38 yards that would be developed into smart yards, and are currently awaiting the clearance from the board.
"Sanctions for these two projects were given during Lalu Prasad's tenure (as railway minister), after which it took time to make detailed project reports, hold pilots, etc," speaking on the condition of anonymity a railway official told Mint.
Another railway official said, "With automation, the capacity of maintenance will increase from 10,000 to 15,000 rakes per month. Besides, it would also ensure safety of wagons as we often come across accidents due to human errors."
But the important question is, will it result in job cuts? Indian Railways is the country's biggest employer, with over 1.4 million employees.
The Modi government is facing scathing criticism for not being able to create enough jobs since came to the power in 2014.