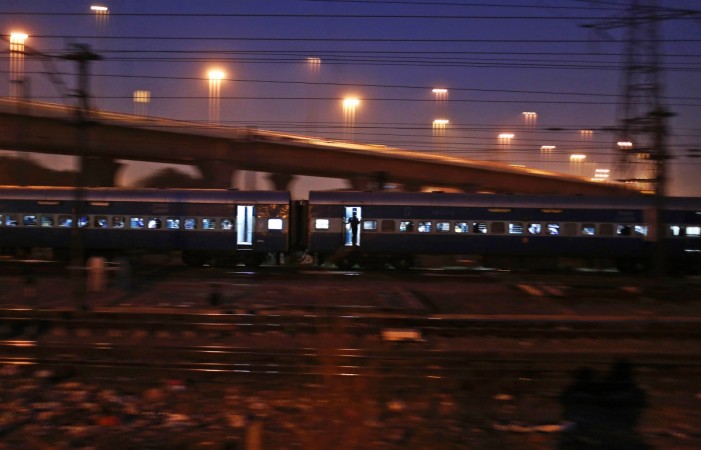 The Prime Minister Narendra Modi-led government has reportedly decided to increase train passenger and freight fares in the wake of the cash-strapped Indian Railways struggling to raise its revenue.
However, the government is yet to decide on the "timing" of implementation of the hike in fares.
The Railways will face additional financial burden of Rs 32,000 crore in the next fiscal year as it has to implement the employee salary hikes recommended by the seventh pay panel, even as the department finds it difficult to reach annual revenue target.
"(The) rail coffers are virtually empty. A decision on hiking fares has been taken though railways minister Suresh Prabhu remains undecided on the timing and manner of the announcement," sources familiar with the matter told the Hindustan Times.
The railways freight traffic stayed 7 percent below the target set for the April-December period in the current fiscal year. Passenger bookings were also 5 percent lower than projected.
A rise in fares can come directly or indirectly, sources said. The public transporter may hike its services cost if it wants to implement the fare increase indirectly.
"The hike will be announced before or after the budget," the sources told the daily.
Increasing fares before or after the budget will help the Railways make more income in the peak travel season, which starts from March.
Soon after taking charge in 2014, the NDA government had increased train fares by 14 percent, besides levying the Swachh Bharat cess last year.
Last week, Railway Minister Suresh Prabhu had said that the revenue of Indian Railways would increase by 50 percent over the next five years, as the department is in the process of raising funds from foreign investors.
The total income of the Indian Railways went up by 12.16 percent to Rs 1,57,880.5 crore in the last fiscal year ending March 2015, compared to Rs 1,40,761.27 crore in the previous year.