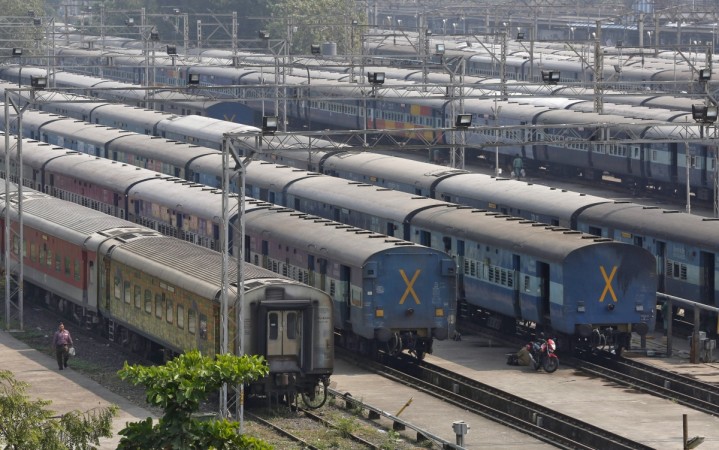 Despite the financial crunch faced by the Indian Railways, its employees are likely to get 78-day wages as bonus this year, just before the Dussehra festival. Before the festival every year, the 12-lakh workforce of the railways is paid the productivity-linked bonus.
The decision of paying the bonus could cost the railways about Rs 2,000 crore.
"We have demanded 78-day wages as productivity-linked bonus (PLB) for railway employees this year and are expecting the government to declare the same next week," M Raghavaiah, general secretary of the National Federation of Indian Railwaymen, was quoted as saying by Press Trust of India.
In addition, Raghavaiah said that the 78-day pay is expected to be about Rs 18,000 per employee. In the last four years, 78-day wage was also given as PLB.
The railways is likely to get the Cabinet's approval for the bonus by next week.
The bonus is believed to motivate the employees to improve the financial position of the railways. "Since the PLB ceiling has been revised to Rs 7,000 from Rs 3,500, we expect each employee will get double the amount as against the last year's bonus," Shiv Gopal Mishra, another general secretary of the railwaymen's federation, was quoted as saying by PTI.
The productivity-linked bonus covers all-non gazette railway employees across the country.
In other news, the railways recently decided to increase fares for some trains. Ever since then, the railways have been facing criticism from a section of passengers and analysts over its decision to impose higher fares. Prior to that, the railways had announced surge pricing on three premium trains — Rajdhani, Shatabdi and Duronto. The authorities justified the surge pricing by saying that despite the 1.5 times increase in pricing, there has been no fall in the number of bookings made.