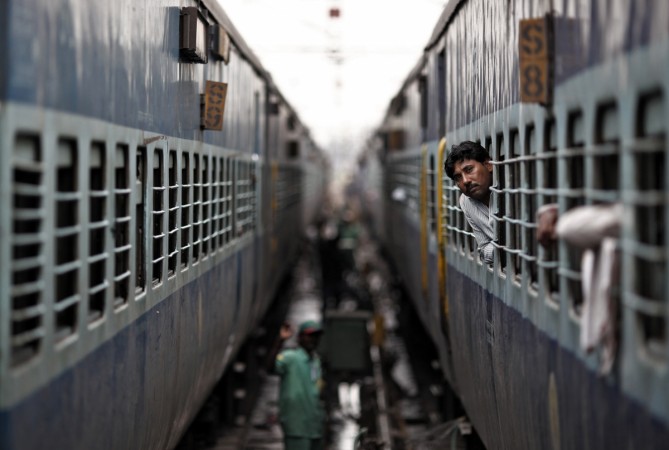 Indian Railways, which has been facing criticism from a section of passengers and analysts over the recent decision of an increase in fares for some trains, announced on Sunday that the prices will not be rolled back. It also said that the higher fares will not be extended to other trains for the time being.
Last week, the railways had announced surge pricing on three premium trains — Rajdhani, Shatabdi and Duronto. The authorities justified the surge pricing by saying that despite the 1.5 times increase in pricing, there has been no fall in the number of bookings made.
"Occupancy in Rajdhani trains has been more than 118 percent in the last two days and 30 percent of the tickets booked for these trains were under flexi-pricing scheme. Last year, for the same period, occupancy was 90 percent," Mohammed Jamshed, Member, Traffic-Rail Board, was quoted as saying by the Economic Times.
Jamshed added that the railways will soon introduce schemes to woo passengers. "We will also be coming out with loyalty points and frequent traveller schemes similar to the aviation industry soon," he said.
Shift from railways to airlines
According to some analysts, the surge in rail fares would lead to railways losing passengers to airlines. With the new surge pricing in place, it is believed that for a passenger, a rail ticket will turn out to be more expensive than buying an air ticket.
However, railways officials said in the case the switch occurs (rail passengers opting for airlines), then the reverse phenomena should hold true as well.
"If we take the premise that increase in rail fares will lead to passengers shifting to airlines, then decrease in airfares should also lead to passengers shifting from railways to airlines. But the ground situation doesn't support any such shift in traffic. Despite airfares this fiscal having been at their lowest, we have experienced our ridership in the non-suburban segment growing," a senior railway official was quoted as saying by the Financial Express.
According to Jamshed, the railways is expecting an additional revenue of Rs. 1,000 crore for an entire year and three percent growth in passenger traffic this year.