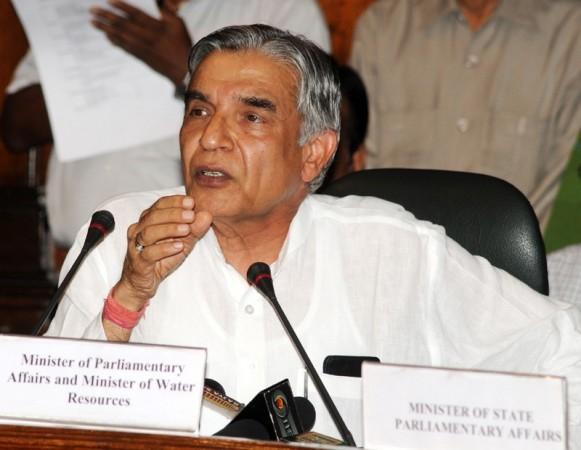 Railway minister Pawan Kumar Bansal's alleged involvement in a bribery scam took a new turn with records pointing to an unsecured loan of ₹15 lakh, allegedly sanctioned to the minister in 2011 by Theon Pharmaceuticals.
Theon Pharmaceuticals, a firm jointly owned by Bansal's wife and sons Amit and Manish, lent Bansal the loan at a relatively low interest rate of 3 percent. The minister is said to have paid an interest of ₹46,357 for the loan incurred in financial year 2011-2012.
Bansal who has so far denied any involvement in financial activities in his sons or nephew's firms is in a fix with the new revelation.
The documents procured by The Times of India revealed that Bansal was lent the staggering amount as an unsecured loan based on his relation to the owners of the firm.
It was also revealed that Theon's borrowings from Canara Bank leapt to ₹23 crore from ₹7 crore during Bansal's term as finance minster in 2007. During this time, the minister's family auditor Sunil Gupta was also appointed as director of the bank.
Meanwhile, the Congress, which is already facing a string of corruption allegations, is contemplating to remove Bansal and Law minister Ashwani Kumar from their posts in an attempt to save its image.
"A final decision will be taken in the next few days," said a senior Congress minister on the condition of anonymity to Economic Times.