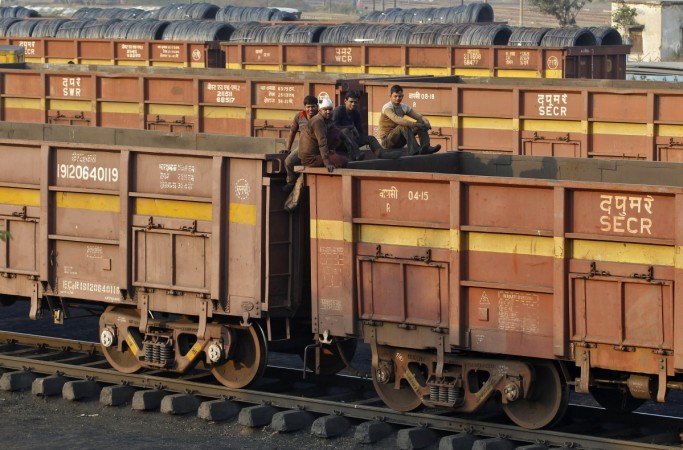 Railway Minister Suresh Prabhu has not come in for criticism for his railway budget 2016 despite the fact that there is a projected shortfall of Rs 15,000 crore in total revenues and no hike in passenger fare to enable the higher spending the railways has embarked upon since last year.
The announcement of three more freight corridors and the decision to revisit the freight tariff policy are welcome moves, says Sajjan Jindal, chairman and managing director of the $11-billion JSW Group, which has interests in mining, steel and cement.
"From industry's perspective we welcome the announcement of a review of the freight tariff policy to evolve a competitive freight structure and increase the share of railways vis-Ã -vis other modes...it is heartening to see that the Hon'ble Railway Minister has earmarked a sum of Rs 1,21,000 crore towards capital investments, a growth of 10% yoy. This will provide the much needed impetus to kick-start the investment cycle in the country," he said in a statement.
"Plans for commissioning 2,800 km of Broad Gauge conversion and 2000 km of railway electrification in FY2016-17, new dedicated freight corridors, port connectivity, suburban railway projects, station redevelopment work, etc. augur well for giving a fillip to the steel demand in the country," he added.
Rana Kapoor, MD&CEO of private sector lender Yes Bank, said initiatives announced in the budget will act as "economic multipliers."
"Initiatives like 3 new DFCs, new coach factories & rail hub in Chennai, logistics & warehouse hubs, faster commissioning of broad gauge lines, electrification and port connectivity etc. will create economic activity multipliers," he said in a statement.
Mukesh Butani, managing partner of advisory firm BMR Legal, said the minister has done a "fine job of striking a fine balance between progressive measures, without falling for geo-political give‑aways in the form of new trains."
"Proposal of generating 10 to 20 percent revenues from non-tariff sources predominantly through asset monetization is a significant leap in revenue mobilization endeavors," he added.
The tie-up with state-owned insurer Life Insurance Corporation for a Rs 1.50 lakh crore institutional funding "is a big draw and should take the burden off the government finance for building new projects," Butani said.
According to industry body Assocham, given the weakness in the domestic economy and the external environment, the revenue projection of Rs 1,84,820 crore is "realistic."
Thyagu Valliappa, senior vice president of Karnataka-based industry body the Bangalore Chamber of Industry and Commerce (BCIC), said: "The rail budget reinforces commitment to private sector with new initiatives and gives a clear direction to involve the industry players for transforming rail transportation in India."
The railway minister attributed the projected shortfall of Rs 15,744 crore in FY2016 receipts to "global slowdown", even as he has to make an additional provision of about Rs 28,450 crore on account of implementation of the recommendations of the 7th Central Pay Commission.