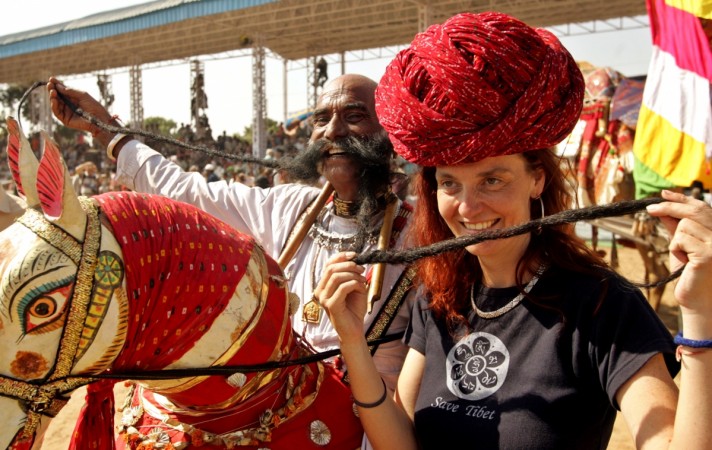 Lost in the din of the railways' decision to not hike passenger fares and announcement of additional passenger amenities was a significant decision by the government to allow foreign tourists and non-resident Indians (NRIs) to buy e-tickets using debit or credit cards.
The facility will be implemented in three months, according to the Railway Budget 2016-2017 presented by Railway Minister Suresh Prabhu on Feb. 25.
The move is part of a larger initiative by the Indian Railways to leverage technology to augment revenues and enhance passenger amenities.
Last year, Prabhu had announced a slew of technology-driven passenger initiatives, including making available 1,780 automatic ticket vending machines, use of mobile apps and starting the GoIndia smartcard in his 2015 budget.
Incidentally, the announcement comes on a day when the government said it will be extending e-tourist visa facility to 37 more countries, taking the total to 150 countries.
The facility was launched in November 2014 and since then about 7.50 lakh tourists have availed of the facility, the home ministry said in a statement on Thursday.
In January 2016, 88,162 tourists arrived in India on e-tourist visa, as against 25,023 tourists in the corresponding period last year. The overall foreign tourist arrivals (FTAs) during the month stood at 8.44 lakh and earnings at $2.03 billion.
In December 2015, 1.03 lakh foreign tourists arrived on e-tourist visa, taking the total number of such visas to 4,45,300 during January-December 2015.
Tourism is a significant foreign exchange earner for India, though on a decline. In calendar year 2015, foreign exchange earnings (FEEs) from FTAs stood at $19.67 billion, down 2.8 percent from $20.23 billion in CY2014. Between January and December 2015, 80.16 lakh foreign tourists visited India, marking an increase of 10.2% over 76.79 lakh tourists in calendar year 2014.