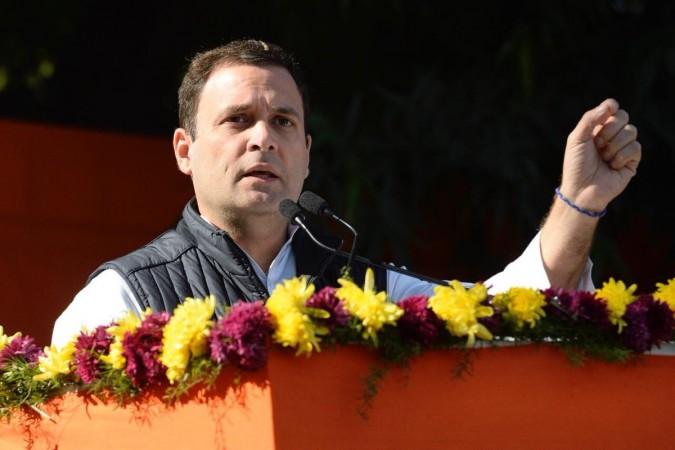 Congress president Rahul Gandhi offered prayers at the Somnath Temple near Kathiawar's Gir Somnath district of Gujarat on Saturday as he started a three-day visit to the state.
The newly anointed Congress president is on a visit to PM Modi's home state after Gujarat assembly elections. In the state, Rahul Gandhi will meet newly elected legislatures of the Congress and party workers and review the recent election results. The grand old party had fared pretty well with 80 seats compared to the winning BJP which secured 100 seats.
Also Read: Congress President Rahul Gandhi says Modi government wants 'Congress-free' India; alleges BJP wants to set nation on fire
Rahul will attend a party workers' meet which has been arranged at the Gujarat University Convention Hall ground in Ahmedabad, after meeting the Congress leaders from North, Central, Saurashtra and South Zone, NDTV reported.
On December 18, Gujarat witnessed BJP's victory for the sixth consecutive time, but the election in the state also saw Congress gaining good number of seats -- 80 out of the 182 constituencies.
While BJP further raked up its allegations against the opposition, the Congress President Rahul Gandhi claimed to have taken the defeat in a positive way and had greeted the saffron party over their victory. However Gandhi took a dig at the BJP in a tweet where he said, "Modiji's model has not been accepted by Gujarat, it's hollow. What Modi speaks, his team repeats it, but the nation isn't listening to it."