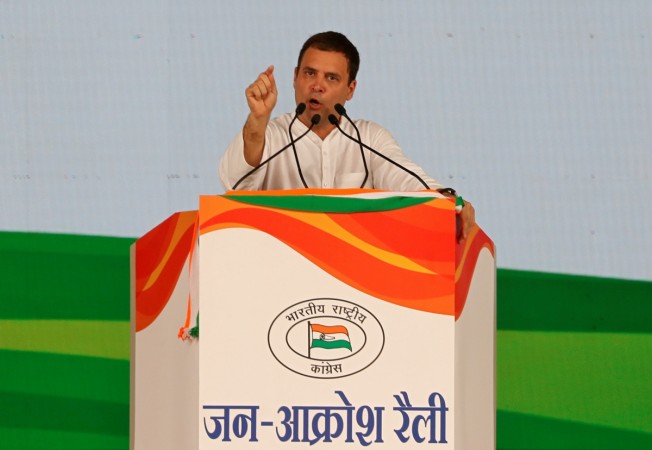 Congress President Rahul Gandhi lashed out at the Goods and Service Tax (GST) as he called it "Gabbar Singh Tax." Gandhi also said that if the Congress comes to power in 2019 general elections, he would roll back the GST and have only one tax slab.
The Congress president made these statements at an interactive session with women belonging to self-help groups in Hyderabad. In the two hour session, Gandhi answered questions posed by six women regarding loans, interest payments and the much-debated GST.
" No, (it is) Gabbar Singh Tax. This GST is a way of removing money from the pockets of the poor. This is not GST, this is Gabbar Singh Tax. When the Congress Party government comes (to power), we will give you GST - Goods and Services Tax," Gandhi was quoted as saying by Economic Times.
"In that, there will be only one tax level. There will not be five different taxes. In that, you will not have to fill different (compliance) forms every month," he added.
Gandhi went on to criticise the NDA government for waiving Rs 2.5 crore loans for some of the richest businessmen in the country and for not helping the SHGs and small businesses in the country.
On August 13, while addressing a rally at Bidar in Karnataka, Gandhi challenged PM Modi for a debate on the Rafale deal. He said, "Make me debate with Modi on Rafale for as long as you can, for as many hours as you can... and he would not be able to speak for one second."