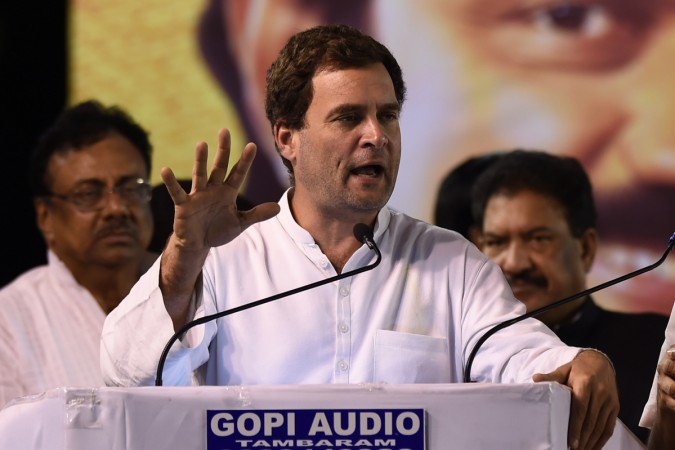 Congress vice president Rahul Gandhi hit out at Prime Minister Narendra Modi for the second day running at a rally in Lucknow.
Addressing party workers on Friday, Rahul's attacks were aimed at exposing the elitist image of Prime Minister Modi and described his policies to be alienating the poor, rural masses.
"Modiji focuses on the richest man, while the Congress focuses on the poorest man," he said.
Rahul criticized the government's plans of introducing bullet trains, saying, "tickets will be not less than Rs 15,000…Only Modiji and his suit-boot friends will travel in it."
"When farmer sells his pulses, Modiji gives him Rs 50, but when the same farmer buys his pulses from the market, he has to pay Rs 200," Rahul said, while accusing PM Modi of failing to fulfill his election promises especially on the inflation front.
Taking a swipe at the BJP election slogan in 2014, addressing the Lok Sabha on Thursday, Rahul said people are saying "Arhar Modi" instead of "Har Har Modi."
"We made Sheila Dikshitji the CM candidate of UP because we want her to fight for women. When Sheilaji was the chief minister of Delhi, the government used to work. Now, the Delhi government only does drama," said Rahul, while adding that the Congress will fight unitedly to take it to the top spot once again.
"UP is in a mess because of years of bad governance, but we want UP to be number one as far as development is concerned. We will fight together and take UP to the top spot," he said. He called upon his party workers to "come together" ahead of the Assembly polls and ensure Congress' victory.