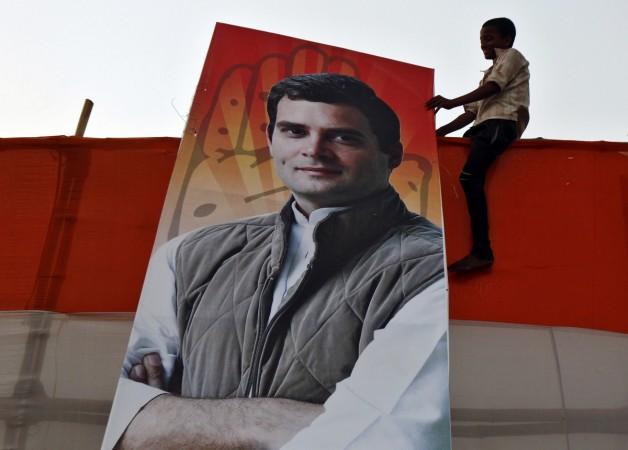 Congress vice president Rahul Gandhi is likely to replace his mother Sonia Gandhi as party president, following his return from Europe next week, reports suggested.
Rahul, who took to Twitter on 27 December to announce his European trip, is expected to come back after 8 January. A meeting of the Congress Working Committee (CWC) will also be held after his return, party sources said.
A Congress functionary, who spoke to PTI on condition of anonymity, said Rahul should take over the reins "sooner than later".
"He (Rahul) is ready to take on the mantle. It is wrong to say that he does not want to become President. There is also no truth in suggestions that Gandhi may wait till the completion of assembly polls in Assam before he is elevated as Congress President," PTI quoted a party leader as saying.
Some months ago, senior Congress leader Digvijay Singh had said that the party workers at the grassroot level desire Rahul to be elevated as early as possible, but the decision rests with the party president.
On Congress Foundation Day on 28 December, Sonia Gandhi -- responding to media queries about Rahul's elevation -- told reporters to "ask him".
Earlier, there were speculations that Rahul's elevation will be delayed by another year after a CWC meeting in September 2015 resolved to extend the deadline of party's internal polls till 2016.
Sonia, whose current term ends in December 2016, is already the longest serving chief of the Grand Old Party. She was elected as Congress president in May 1998, while her son Rahul took over as party vice president in January 2013.