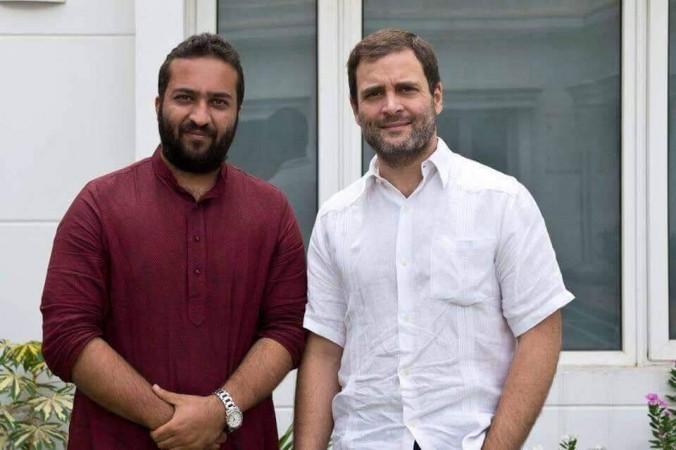 The #MeToo movement has now brought National Students' Union of India (NSUI) president Fairoz Khan under the scanner. Allegations of sexual harassment have now been made against Fairoz, and a lot of tweets are being made demanding Congress president Rahul Gandhi to take action against.
Fairoz has not just been accused of sexually harassing and exploiting several women, he is also being charged with threatening them. A copy of a complaint against Fairoz, accusing him of sexual harassment and threatening, has been doing the rounds on social media. The identity of the woman has not been revealed.
According to the complaint, the woman addressed the issue to Congress in June, but no concrete action has been taken against the accused.
The complainant, who is a former NSUI member, stated that the president constantly forced her to meet him at his hotel room in Bengaluru at midnight. She stated that despite avoiding his request of meeting him, the accused continued to ask her for the same. She even said that she has screenshots of his Whatsapp chats and that he tried the same thing with her friend.
AICC joint secretary Ruchi Gupta had tweeted in June about forming a committee to investigate the matter. Social media users are irked that he is still holding the position of NSUI president.
The victim & her sister approached Rahul Gandhi & many big leaders. But instead of taking action against NSUI Chief Fairoz Khan, She ws threatened again & again. Many othr girls wre also askd to remain silent. Are they waiting for her suicide? We pray for her safety. #MeTooIndia pic.twitter.com/BUlLe718VM

— Adeeba (@AdeebaJMIU) October 10, 2018
Rahul Gandhi has also being slammed by many for not addressing the issue, and not taking concrete action even after more than two months of the complaint.
It's time that @INCIndia takes an action against the NSUI chief. On the first day of Navrati, when we worship Goddess Durga, here's requesting @RahulGandhi to take an action against Fairoz Khan and send a strong message to the country & the party as well. https://t.co/OGG3RTOwqw

— Sadhavi Khosla (@sadhavi) October 10, 2018
So the victim at NSUI appeals for action - 80 days and counting while Fairoz Khan continues to be the @nsui Prez.
1. @guptar being a woman, you still expect young women to join NSUI?
2. Why is he not stepping down? What secrets does he hold?#MeToo in @INCIndia for 80+days. pic.twitter.com/bR29akQoIk

— Gunja Kapoor (@gunjakapoor) October 10, 2018
#MeTooIndia How many of you stood for the victim sexually exploited by @NSUI President Fairoz Khan? I have details- how many more girls were exploited by this rapist. They are scared, even filed police complaint- but no action by @DelhiPolice . @RahulGandhi still silent!

— Adeeba (@AdeebaJMIU) October 9, 2018
Earlier, Congress social media team manager Chirag Patnaik was also accused of molesting a former colleague. A few days ago, former Union minister MJ Akbar was also accused of sexual harassment by two journalists.