Within minutes after entering the Kashmir Valley, Congress on Friday suspended the Bharat Jodo Yatra due to, what the party alleged, the biggest security breach.
"On the advice of my security team, I decided to suspend by foot march due to the collapse of the security system", Congress leader Rahul Gandhi said after suspending the Yatra in South Kashmir.
"This morning we received huge reception after crossing the tunnel. Security arrangements were completely collapsed. Those who were managing the security circle through rope were either disappeared or not visible on the scene", Rahul Gandhi said, adding, "my security details advised me not to move further on foot"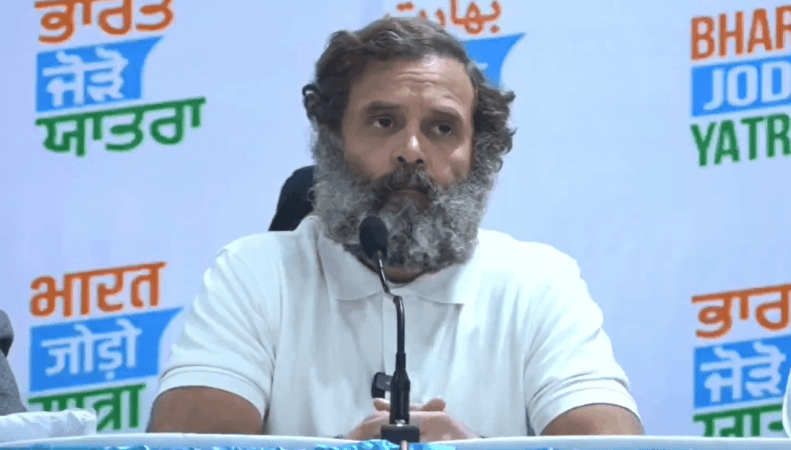 "It is the responsibility of the authorities to deploy security personnel to guarantee control of the crowd during the Yatra", Gandhi said and hoped that the same would not be repeated tomorrow and the day after tomorrow.
आज बड़ी संख्या में लोग यात्रा में आए थे।

पर एकाएक पुलिस व्यवस्था पूरी तरह ठप्प हो गयी। मेरे सुरक्षाकर्मी मेरे आगे पैदल चलने के ख़िलाफ़ थे।

उनकी बात सुनकर मुझे अपनी यात्रा स्थगित करनी पड़ी। आशा करता हूं कि कल और परसों यात्रा के लिए उचित सुरक्षा व्यवस्था की जाएगी :@RahulGandhi जी pic.twitter.com/2B79dm9SFv

— Congress (@INCIndia) January 27, 2023
It was an attempt to sabotage Yatra: Congress
After announcing to call off the foot march in south Kashmir's Anantnag district due to a security lapse, Congress alleged it was an attempt to sabotage the Bharat Jodo Yatra in its concluding phase.
"There was complete mismanagement, mismatch, and chaos on the road. Despite being a terrorism-infested area authorities have not deployed the adequate number of security personnel to provide security to our leader", Jammu and Kashmir Congress chief Vikar Rasool Wani alleged while interacting with media persons along with the party's communication department head Jairam Ramesh and others.
Former minister and ex-J&K Congress chief Ghulam Ahmed Mir alleged a conspiracy was hatched at higher-level to sabotage the Yatra. "Local officers do not have the guts to take such steps. It appears that officers were directed from the higher level to sabotage the Yatra", Mir said.
"Security of our leader is our priority. We don't take the security risk so it was decided to call off today's foot march", Mir said and strongly condemned the attitude of the J&K administration to disrupt the Yatra.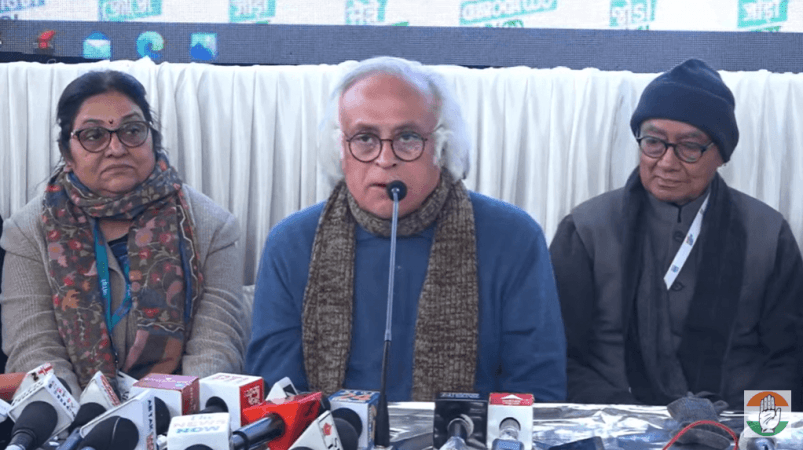 Vikar Rasool Wani pointed out that the mob entered the security circle but security forces were not there to strengthen security circles through the ropes.
Jairam Ramesh said that Rahul was supposed to walk 16 km today but he could walk only 4 km due to a breach of security. He said that the administration must ensure proper security for the Bharat Jodo Yatra in the days ahead especially when it reaches Srinagar.
आज बड़ी संख्या में लोग यात्रा में आए थे।

पर एकाएक पुलिस व्यवस्था पूरी तरह ठप्प हो गयी। मेरे सुरक्षाकर्मी मेरे आगे पैदल चलने के ख़िलाफ़ थे।

उनकी बात सुनकर मुझे अपनी यात्रा स्थगित करनी पड़ी। आशा करता हूं कि कल और परसों यात्रा के लिए उचित सुरक्षा व्यवस्था की जाएगी :@RahulGandhi जी pic.twitter.com/2B79dm9SFv

— Congress (@INCIndia) January 27, 2023
He said due to the wrong policies of BJP and RSS, India as a nation is falling apart and the Yatra is an effort to bring the folks together. Ramesh said that BJY has nothing to do with electoral politics as of now.
"We keep on stating that there are two ways: one that of BJP and RSS and another that of Congress which is the Gandhian way", he said.