In the aftermath of two back-to-back blasts in Jammu city, Congress on Sunday said that party will act on the advice and instructions of the security agency regarding the ongoing Bharat Jodo Yatra of party leader Rahul Gandhi.
"There will be no compromise with the security of our leader Rahul Gandhi. For all Congress leaders and workers security of Rahul Gandhi is supreme and we will go by the advisory and instructions of the security forces," Congress general secretary and communication head of the party Jairam Ramesh told media persons at Samba on Jammu-Pathankot national highway.
After covering a distance of 22 kilometres from Kathua to Duggar Haveli in Samba district, Bharat Jodo Yatra this afternoon halted at Nanka Chak camp.
"Although we have not changed the itinerary of the ongoing Yatra after twin blasts in Jammu city on Saturday, we will strictly follow instructions of the security agency to ensure the safety of the Yatra", he said.
Strongly condemning twin blasts in Jammu city, Jairam Ramesh said that Congress' stand is clear on terrorism and that there is no compromise in dealing with either the perpetrators or sponsors of terrorism.

Rahul Gandhi to stay at Sidhra where four terrorists were killed in an encounter on Dec 28
Chief spokesperson of Jammu and Kashmir Congress Ravinder Sharma said that Rahul Gandhi has to for a night halt at Sidhra where some terror incidents took place recently.
After a mysterious blast in November 2022, four terrorists were killed in an encounter on December 28, 2022, in the same place.
"Sidhra encounter followed by two terror attacks on January 1 and 2 at Dangri that claimed seven innocent lives vis-à-vis the government's claims of war on terrorism show their hollowness. We are also concerned about the security of our leader, and ask the government to check terrorism," said Sharma. He said that the twin blasts were a cause of grave concern for the party.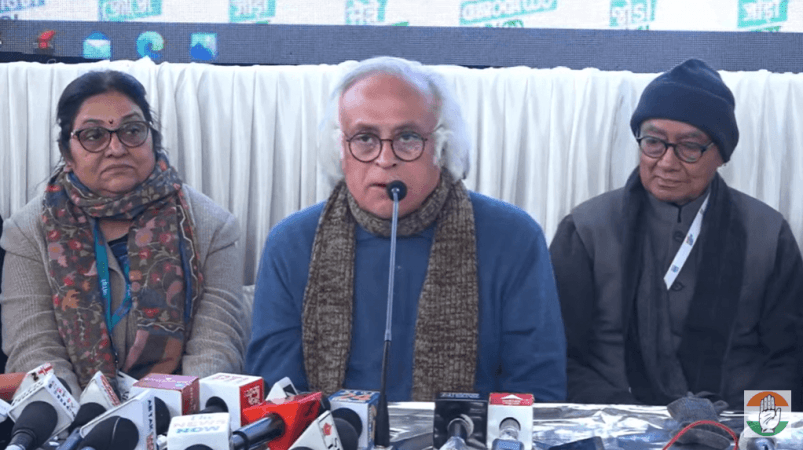 Cong again avoids questions on Art 370
Jairam Ramesh and other Congress leaders avoided questions on the party's stand on the restoration of Article 370 to Jammu and Kashmir.
"The Congress will clear its stand on the issues but the question is when will elections be held in J&K to restore democracy. J&K today is not even a state, it is a Union Territory. For now, J&K is an attached office of the home ministry. The question of elections, restoration of statehood, and democracy are more serious issues", he said.