Congress president Rahul Gandhi has overtaken the party MP and social media wordsmith, Shashi Tharoor, as the most-followed Congress leader on Twitter. Gandhi amassed a total follower count of 6.77 million as compared to Shashi Tharoor who has about 6.7 million followers.
When Tharoor was made aware of the in-house battle, he expressed happiness for Gandhi. "With pleasure. It is only fitting. And as one who has been urging him for years to be on Twitter and to be himself there, I feel a certain sense of vindication," Tharoor was quoted as saying by the Times of India.
Tharoor's statement was also backed by a party functionary who claimed that being the party president, it is important for Gandhi to have the highest followers amongst his colleagues in Congress, reports TOI.
Tharoor, who has often schooled users with his impeccable English took the social media platform by storm after he tweeted: "Exasperating farrago of distortions, misrepresentations and outright lies being broadcast by an unprincipled showman masquerading as a journalist." He also made headlines when he used words like 'rodomontade' and 'snollygoster' in his tweets.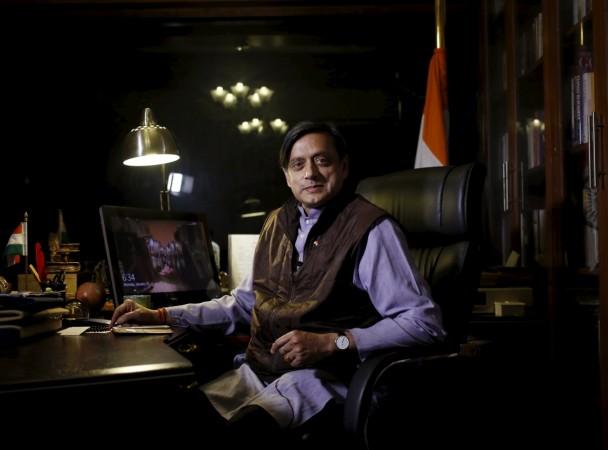 Divya Spandana, the Congress social media head, stated that Rahul's rise is evident not only on Twitter but even on other social media platforms like Facebook. "It is because of Rahul Gandhi's tweets and the stances he is taking on issues of public importance. He is one person who is speaking truth to power. There is disillusionment on the streets and he is the only person resonating with the public. People are warming up to him," Spandana told TOI.
Rahul Gandhi's official Twitter account was earlier known as the "OfficeofRG" which he later changed to "RahulGandhi" on March 17.
The Indian prime minister Narendra Modi has over 42 million followers while the 'Office of the Prime Minister of India' or popularly called PMO India Twitter handle has over 26.1 million followers.