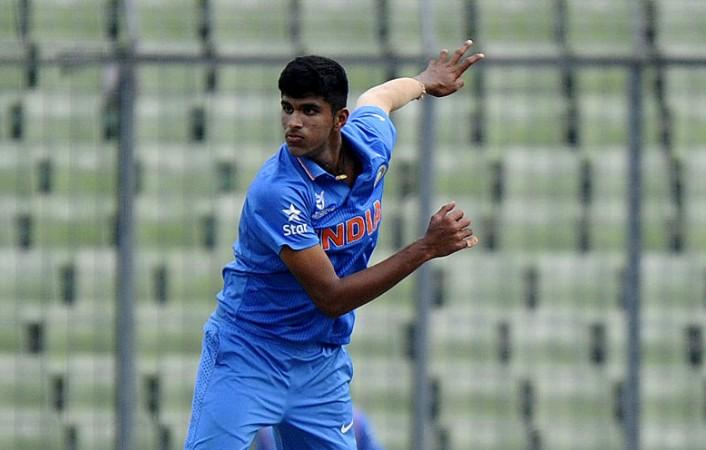 Washington Sundar recalled Rahul Dravid's words of encouragement after receiving his maiden India call-up on Monday, December 4. The 18-year-old Tamil Nadu all-rounder said he had started working harder than ever after the India A and U-19 coach told him he was good enough to play at the highest level.
Sundar, who represented India at the U-19 World Cup in 2016, is part of the 15-member squad, captained by Rohit Sharma, that will take on the visiting Sri Lankan team in the upcoming three-match T20I series, starting December 20 in Cuttack.
Also read: India squads for Sri Lanka T20Is and South Africa Tests
The Tamil Nadu all-rounder reportedly missed out on a place in the Indian side for the recently-concluded T20I series against Australia after failing the much-talked-about yo-yo test. However, he cleared the fitness test on Saturday, December 2, at the National Cricket Academy in Bengaluru.
Sundar said he was not expecting an India call-up but had the belief that his consistent performances would be rewarded. He also spoke of his family's contribution in helping him achieve his dream.
"He [Dravid] told I had the skillset and ability to perform well at the highest level. He is one of the greatest in the world. He has captained India for so many years. People like him won't be saying something like that just for the sake of saying it, just to make me feel better," Sundar told International Business Times, India, on Monday.
He added: "Obviously, that is when I started to believe and work even harder.
"Definitely, I am feeling very happy, especially after getting the India call-up at this age. More than expectations, at the back of the mind, I had the belief that I will be successful.
"I want to thank my family. It was my dream to play for India and without my family's support, I don't think it would have been achievable."
'IPL 2017 was biggest turning point'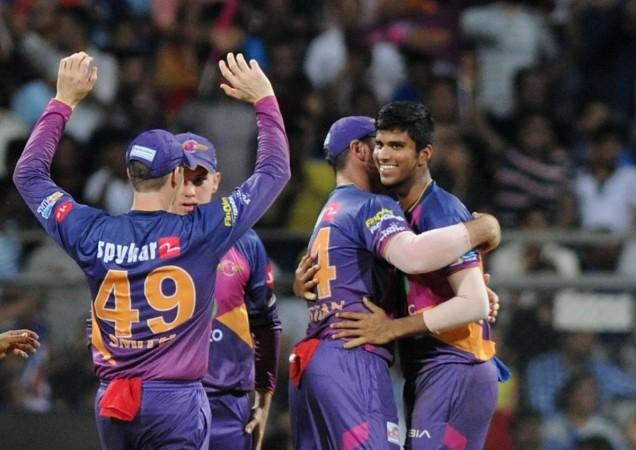 Sundar terms his stint with Rising Pune Supergiant (RPS) in Indian Premier League (IPL) 2017 as "huge turning point" in his career.
He was not part of RPS' initial plans, but good performances in Tamil Nadu's Vijay Hazare and Deodhar Trophy winning-campaigns earlier this year helped him grab the attention of the team management, which was forced to find a last-minute replacement to an injured R Ashwin.
Sudar though made the best use of the opportunity that came his way and went on to become the youngest player to feature in the final of the cash-rich tournament.
The then 17-year-old won a lot of praise from captain Steve Smith, who often trusted the youngster with the responsibility of bowling in the powerplay overs. He picked up only eight wickets from 10 matches but conceded at a miserly 6.16.
"Definitely, that [IPL exposure] is a huge turning point. Not many off-spinners would get an opportunity to play in IPL. I was given a chance to play consecutive games. I was really lucky. I am very thankful for the management and the captain (Smith)" Sundar said.
'Ready to bowl in powerplay, again'
After making heads turn with his disciplined bowling efforts in the IPL, Sundar proved his batting prowess in Tamil Nadu's local Twenty20 league, Tamil Nadu Premier League (TNPL) in July-August. Opening the batting for Tuti Patriots, he smashed 459 runs from 9 matches, including a century.

He carried his form into Duleep Trophy tournament as well and came up with an all-round effort (132 runs and 11 wickets) for India Red in their three-day game against India Blue in September.
Looking ahead, Sundar wants to enjoy himself on the field by keeping the pressure of expectations out of his mind. The off-spinner is confident of winning a place in the playing XI in the upcoming T20I series and is even ready to bowl inside the powerplay overs, once again.
"There is obviously pressure. It is very easy to keep thinking along those lines and put more pressure on myself. I would like to enjoy. I would like to take this as an opportunity. The moment I start enjoying, I would be able to express myself better. So I want to enjoy being out there," Sundar said.
"Definitely, I think, I will get it [the opportunity to bowl with the new ball] and really up for the challenge."
Sundar's career so far in numbers
| | | | |
| --- | --- | --- | --- |
| Format (or) Tournament | Matches | Runs/Highest | Wickets |
| First-class | 12 | 532/159 | 30 |
| List A | 9 | 85/26* | 7 |
| IPL | 11 | 9/5 | 8 |
| TNPL 2017 | 9 | 459/107 | 15 |